Invented in the late 1990s in Japan, emojis became a global phenomenon in 2010 and by 2015 they were the fastest growing 'language' in the UK. So, how important are they to the way we communicate?
Popular rise of emojis
In case you missed it, World Emoji Day was on July 17th. This annual celebration of the small, expressive digital pictures, usually charts the most popular emojis from the year and new emojis are also introduced.
Since emojis were made part of mobile phone keyboards in early 2010s, there's almost one in every message or social media post that we send. In 2018, a staggering six billion emojis were being sent every day and between 80 and 90 percent of adults (depending on your sources) use them to express emotions and ideas.
Although the appetite for emojis isn't waning, there are less being approved (yes, there is an official body that approves new emojis called the Unicode Consortium). This year there were only 31 new emojis approved – ten times lower than in 2020.
To date, there are 3,633 emojis. The latest additions to the emoji catalogue include coral, to show the effects of climate change, a heatwave-appropriate 'melting face', and a cowboy – you know, just in case.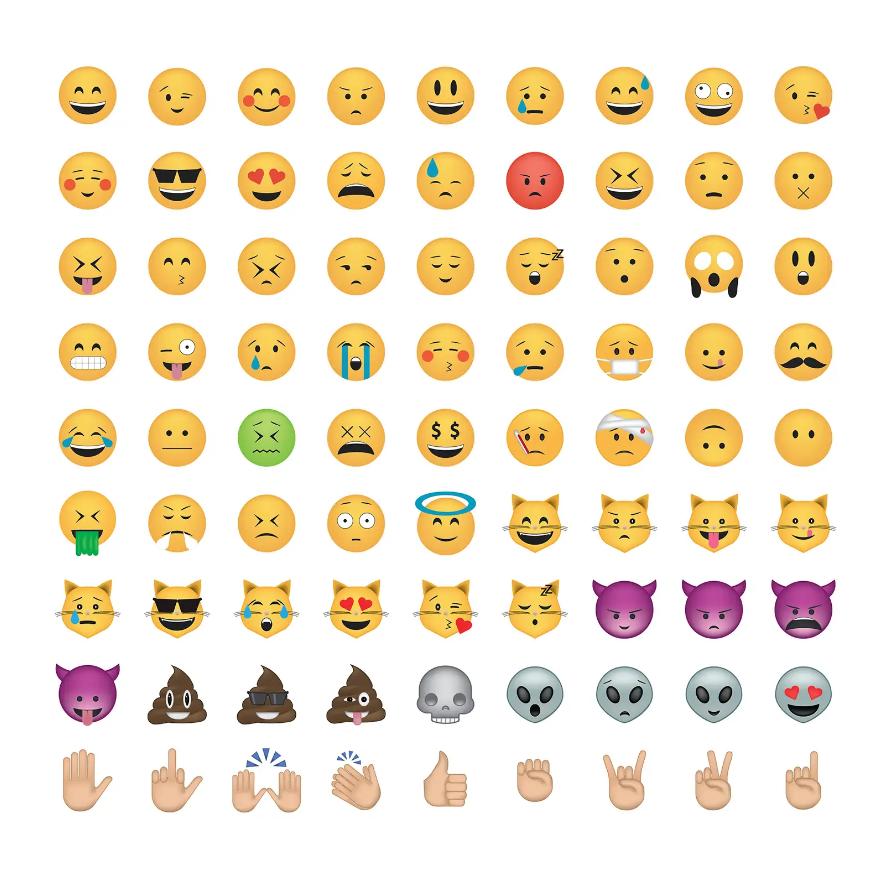 Emojis and language
Despite their global popularity, many people are concerned that emojis are damaging languages because we are using them in place of words to communicate.
In 2015, the "crying with laughter" emoji became the Oxford Dictionary's Word of the Year. Some said it was controversial, but others thought it was a reflection of the way that language is shifting.
The way we communicate is more informal now and emojis – relating to something someone has said – can make exchanges funnier. There is a danger in using them in work emails and messages because of the way different generations interpret them. For example, a winky face is considered not just jokey but flirtatious by younger people, and let's not mention the aubergine!
Paradoxically, emojis offer greater freedom and constraints than verbal language: they offer a simple digital image, but they can express emotion in the digital world where tone of voice can sometimes be difficult to read.
back to insights