Website design & development
Your shop
window.
Websites can be your customers first interaction with your brand, and you know what they say about first impressions.
Our website services.
In a constantly evolving digital world, where it's second nature for people to immediately look online for information, you need to have a strong online presence. If you cannot be found or if your website doesn't immediately meet the needs of the user then you'll lose out to competitors who do.
Chalk & Ward specialise in web design, web development and building strong, impactful websites with the right information architecture, intuitive functionality and impeccable user experience ensuring that your website resonates with your audience.
Website audit
To fully understand your current website performance and determine any issues with the current set up, we undertake a detailed website audit to identify any recommendations for further improvements. We also look at competitor sites to determine industry best practice and to gain insight on what is working and isn't working for your target audience.
The information gathered is used to help define what your website needs to achieve so that we can create a site that resonates with your target audience and drives online goals.
Website planning – scoping session
Before any website project commences we hold in-depth website scoping sessions with you which include understanding your online objectives, your target audiences, the desired user experience, functionality and conversions/goals.
We'll map out the full site so that we can plan how the new website will deliver all the above. During these sessions we get to know your business and how it works and we encourage you to think differently about your website and to take a step back to see how customers are interacting with it.
Our knowledge and insight of latest trends and algorithms mean that we can create a site that really works for you. If online conversions are the most important factor in the decision for a new website, then we plan how to achieve these objectives. Equally, if the requirement is a visually impactful brochure site that displays who you are and what your business does then we ensure our designs portray this.
From complete website redesigns to new website builds to small improvement projects, the journey starts in the scoping session. You'll leave the session feeling confident in our ability to deliver you a website fitting your desired place in the market.
User experience (UX)
There's little point in investing time and money in the development of a new website if in reality, it doesn't match up to how people intuitively use it. A poor user experience can be detrimental to your sites performance.
That's why from the outset of working with us, our team of user experience professionals consider the onsite journey, taking into account all mind-sets and objectives of potential clients and all types of customers.
This strategic thinking informs the design and build of your website to ensure a seamless user experience across all browsers and devices. Our websites are specifically built with the potential users in mind and considers all touch-points of a journey to ensure a positive user experience.
Website design
Our creative team have extensive knowledge of website design and create cutting edge websites that not only look fantastic but always meet the objectives set out in the scoping meetings. Utilising latest technology and innovative functionality for aesthetically pleasing website solutions that are seamless across mobile and desktop.
From creating completely new website designs to projects that focus on evolving your brand or helping to create a new identity, we ensure your new website design fits with your core values, resonates with your consumers and meets your objectives.
Our content writers have experience writing for a diverse portfolio of clients and industries and can write your website content with a consistent tone of voice and a true reflection of your brand values, ensuring a direct fit with the new design style put in place by our creative team. Their creative copywriting abilities are suitable for web and online always with SEO best practise in mind.
Imagery is a huge part of website design and the way images are treated can have a massive impact on the overall design and user experience. Sounds complicated, but don't worry we can help to source relevant imagery that's specific to you and your website but in keeping with the design style put in place by our creative team. We can also undertake and fully manage a photoshoot if required or, if you already have existing relationships with photographers we can undertake the art direction of the shoot to maintain a consistent style.
Website build
We work with a talented team of website developers who specialise in WordPress, Magento and Drupal websites. We have close partnerships with freelancers and specialist developers so whatever your website project, we have a build solution that we can tailor to suit you. They all work closely with our creative team to bring to life their bespoke designs.
A fancy new website is great but you need to be found online by your target audience and stand out amongst your competitors in search engine results pages. That's why all our websites are built with SEO best practice in mind. We also offer comprehensive digital marketing strategy services.
Throughout the course of the project you will have a dedicated project manager experienced in website build projects no matter how large or small. They are there to make sure everything is kept on track, on time and on budget – working closely with you and our design and development teams to ensure optimum results. This ensures your website project is as easy and straight forward as possible.
Hosting packages
We provide hosting packages via our server solution which is secure, flexible and scalable for the future. We would discuss hosting options with you and ensure that a hosting package is provided that meets the on-going needs of your website. On-going technical support is also provided as is emergency 24 hour technical support should your website ever go down. Alternatively, we can work with your current hosting provider if you prefer.
Website training
We're always on hand to undertake website updates and changes once your website is live. However, we understand that you might only want to use us for the bigger projects and your in-house team will manage the day-to-day running of the website.
Because we build our websites with an easy to manage CMS systems it is easy for you and your team to make updates or add to your website. We offer full CMS training sessions for your website once it is live to enable you to make edits and keep the website up to date and fresh.
Create a brand that everyone believes in.
Have a chat with our digital specialist, Greig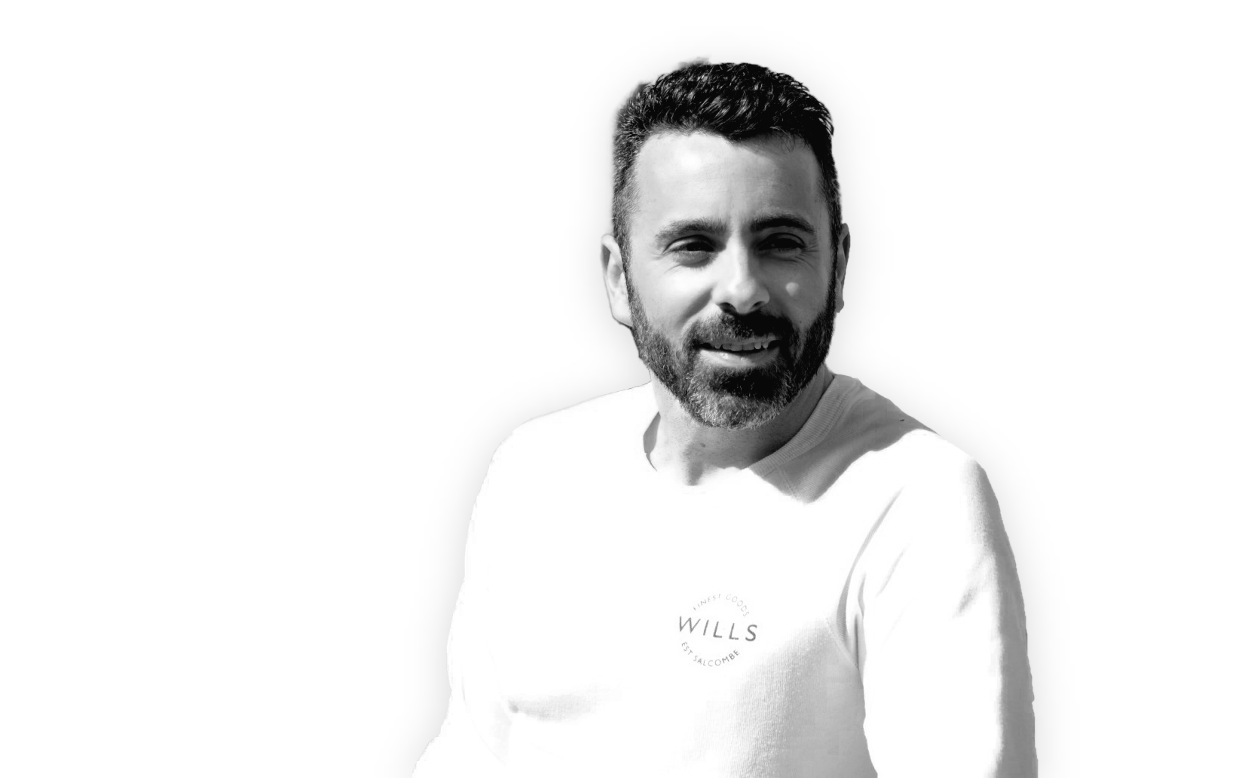 Our website design experience
Below are some of the brands we have worked with.
Our work.
Explore a selection of our projects below, to see how we demonstrate our commitment to delivering dynamic solutions that drive growth for our clients.
Testimonial
"C&W have shown great patience understanding our specific needs to develop our website and have delivered exactly what we needed. We have been extremely impressed with their professional and friendly service throughout our website design to our ongoing search engine optimisation services
We wanted the final product to be clear and crisp, whilst displaying the comprehensive information required. We are delighted with the overall look of the site and how well it synchronises with the other sites the Estate operate. It was essential for us to have a fully mobile responsive site as our customers often use the site whilst sat on a horse!"
Helen West / Bicton Arena Manager