We look back at 2022 and the trends, changes, challenges and opportunities that came with it.
Our working environment
This year has seen the continuation of an evolving workplace with hybrid and flexible working topping the agenda. The importance of mental health has also increased with employers keen to take care of their employees' wellbeing to an even greater level. But, despite these positive trends, it has also been a tough year with Russia's invasion of Ukraine sparking a global energy crisis, the increased cost of living, and rising inflation.
So how does all of this impact Chalk + Ward? Firstly, we can take a big tick against the hybrid working model, with our team now enjoying flexible working to ensure they achieve the right work/life balance. This means we can make the most of our creative office space – right in the heart of Exeter which is great for team socials – whilst enjoying the flexibility that working from home offers.
Managing Director Robert Chalk says: "It's been great getting the team back together in a physical space again. The sharing of minds really helps creativity and it's been wonderful to have the team all together in the agency again."
And at the end of a hard-working year, we wanted to give thanks to our team to show appreciation of the amazing work they do whilst demonstrating our commitment to their wellbeing. All staff members will be experiencing a year of wellbeing incentives in 2023 to help nurture positivity and calmness.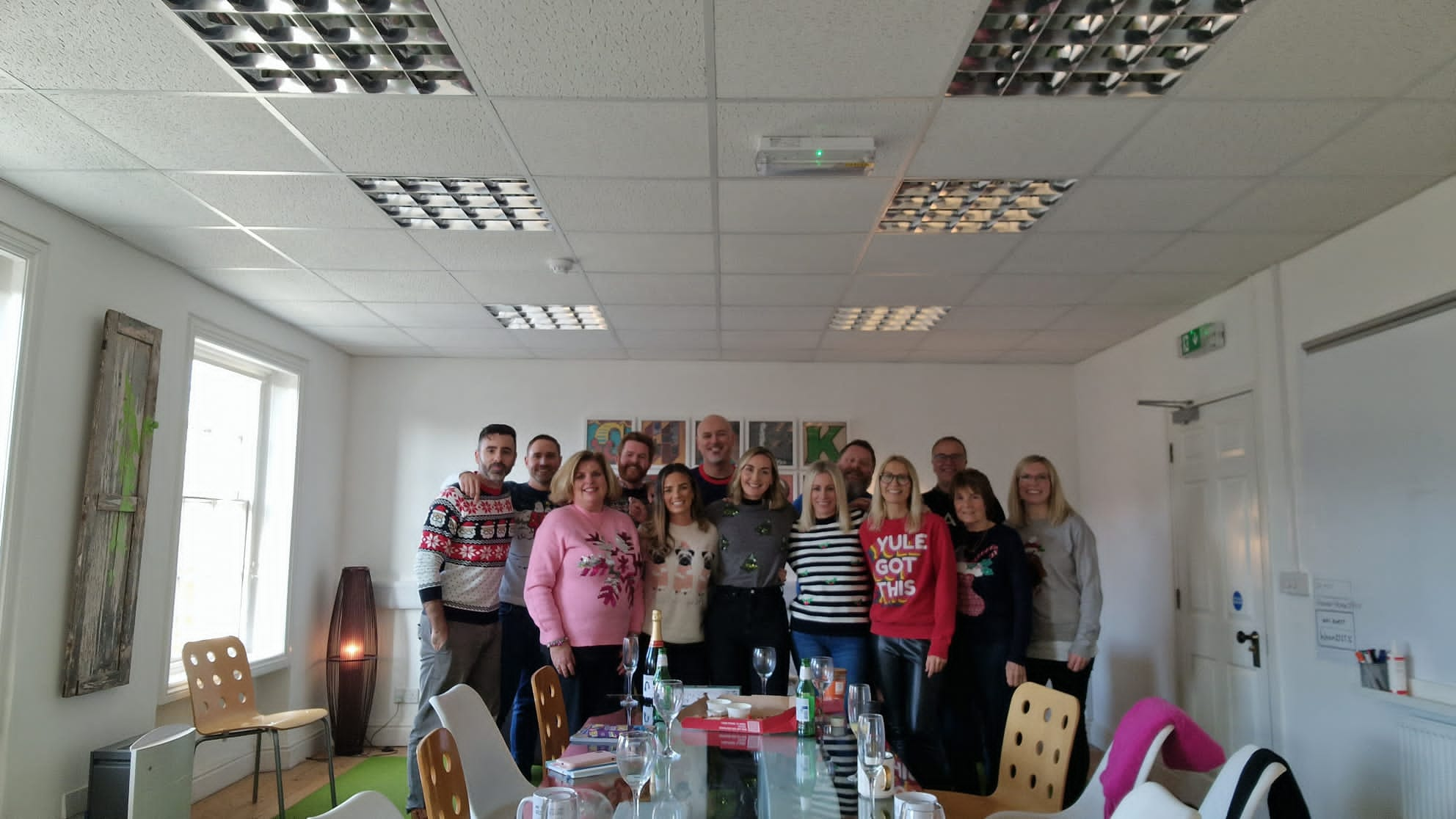 Our talented team
This year has been an exciting one with the addition of several super talented new members to Team C+W. We extended our account handling team with the appointment of Werner and Lauren who bring a wealth of client servicing experience with them. David joined our digital team to expand our paid media expertise, and we welcomed Imogen to our creative department who provides a fresh perspective on all things design!
Plus, in the new year we'll be growing our digital team further with the appointment of our new SEO specialist. Exciting times ahead!
On the new business front, we won a staggering 24 new clients (two wins a month!) with work ranging from strategic marketing and crisis communications to branding, digital marketing and website builds. New business wins include; South West Water, Trans Atlantic Trading Company, The Courtyard by Marriott (work included the launch of The View restaurant at their Sandy Park hotel); All Jigsaw Puzzles, the Marine Biological Association; and Naturalmat. We're very proud of our team and what they do every day to demonstrate the value C+W can bring to our clients' businesses.
Like all businesses, we've experienced our own challenges during 2022, but we feel ready for everything 2023 might bring! Robert says: "As a business we are looking forward and continuing to do our very best for our clients, as well as (hopefully) turning several new business prospects into new clients. We are moving into 2023 with plenty of optimism and an awesome team!"
Thank you for your continued support of our business, we really appreciate it and look forward to further developing our partnerships with you all next year.
back to insights