With the growth of our business, we felt the time was right to review our core values again.
Core Values
A company's core values are at the heart of the business and should form the foundation of all activity and decision making.  It's therefore vital that all employees within the business understand and believe in them.  
With the evolution of our business and team over recent years,  we decided to review our own core values to ensure they still remain relevant, different and deliverable. So earlier this month, Team C+W took part in a core values workshop facilitated by Gemma Boss, Director and Strategic Branding Specialist.
The workshop activities are designed to define what the company stands for, identifies the commitments required to deliver on promises, and the developments to be put in place to ensure action happens!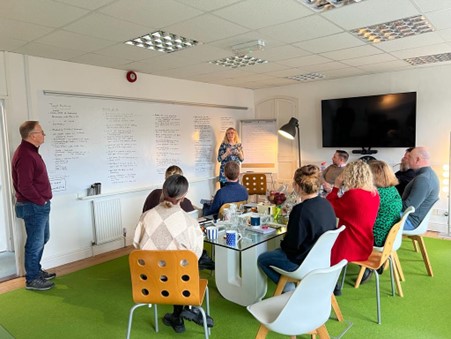 Part of the business
It was a great experience for the whole team to take some time out and really focus on our business and feel part of the creation of something so important.
Core values are the DNA that sit at the company core. If you ask your staff what the business stands for, are you confident that you'll get the same response from everyone? If not, how do you expect your customers to understand who you are?
back to insights