Brand strategy
Tone of Voice
Logo development
Design style
Brand guidelines
Copywriting
Website design & build
Brand collateral design
Goal
To rebrand and reposition JMC Aviation as a global market leader.
Client: JMC Aviation
JMC Aviation are a market leader in providing global aviation recruitment, engineering services and training.
Following a strategic decision to rebrand from JMC Group to JMC Aviation, Chalk & Ward were brought on board to help bring the strategy to life through creative visualisation and website development.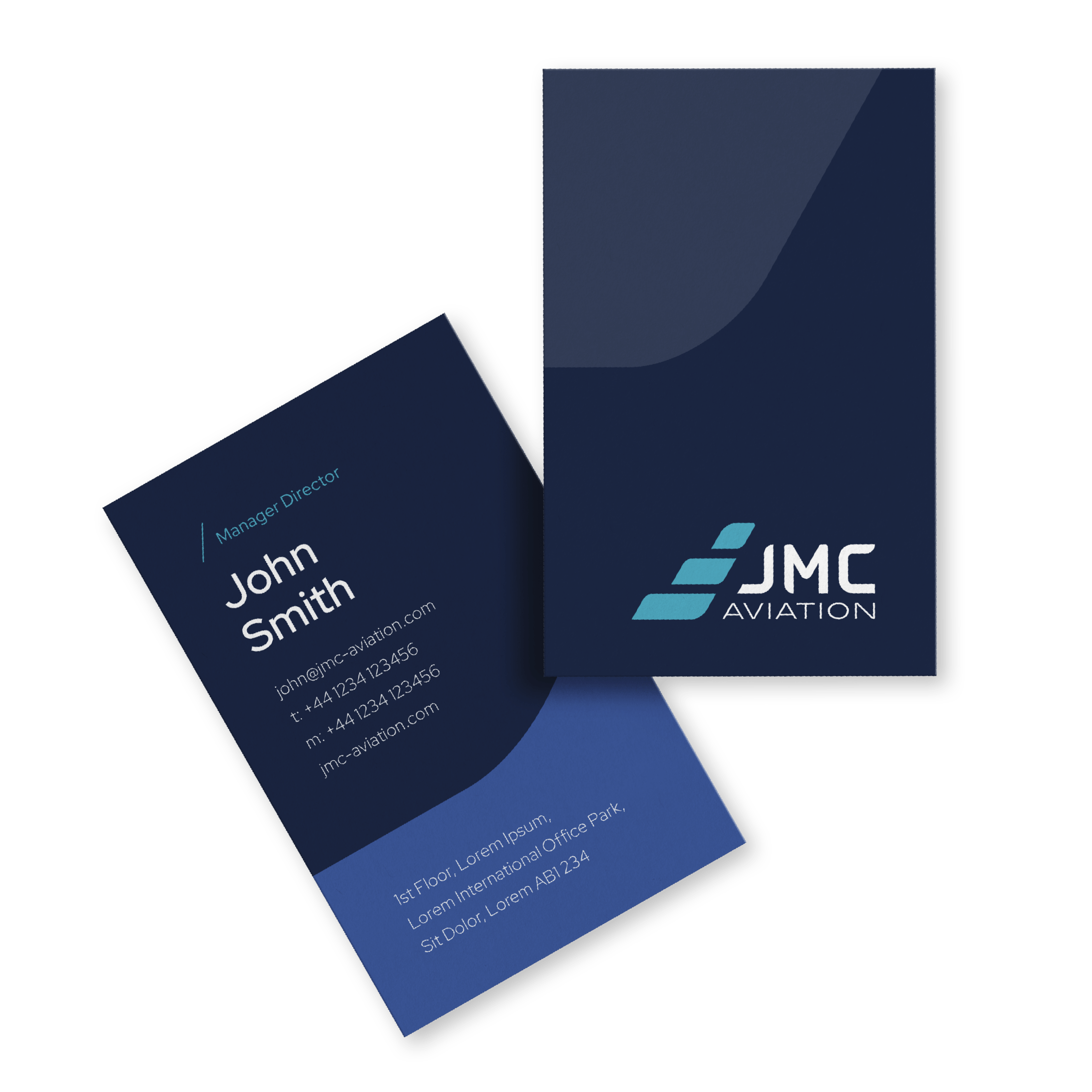 We have been nurturing a relationship with JMC since pre-Covid times with many discussions helping to contribute towards their brand architecture and strategic direction and as part of our Covid efforts, we even held a free session to help the team make decisions for the way forward.
JMC were widely known as JMC Recruitment but that is only one area of the services they provide to the wider aviation industry. A decision was therefore made to rebrand themselves as JMC Aviation, making it much clearer that they are specialists within the sector and allowing for a much more structured brand architecture.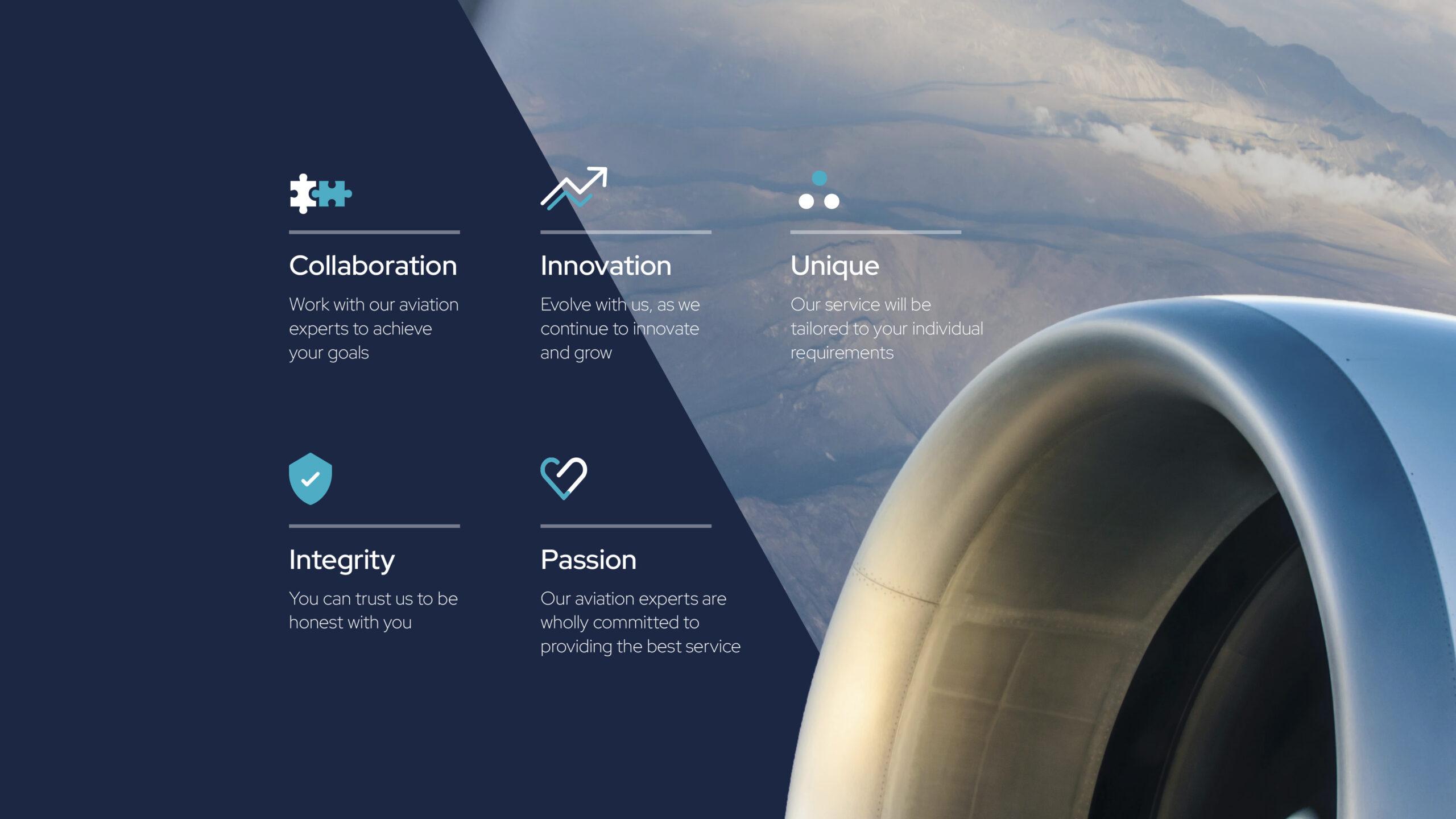 Creating the right brand impact.
To help create the right brand image we first needed to develop the Tone of Voice – the way in which the brand represents itself in its written communication. It's vital that a brand, especially a global one with many different stakeholders, is consistent with its tone, regardless of who they are speaking to. The tone of voice created gives JMC Aviation the right level of professionalism and expertise and everyone across the business can follow the guidelines when creating content.
The brand image is then visually represented through the logo. We presented a range of different logo options which culminated in the client's final choice – a professional and modern logo to suit their global market, with a contemporary font and vibrant graphic which reflects different meanings and ideas – see what you can spot!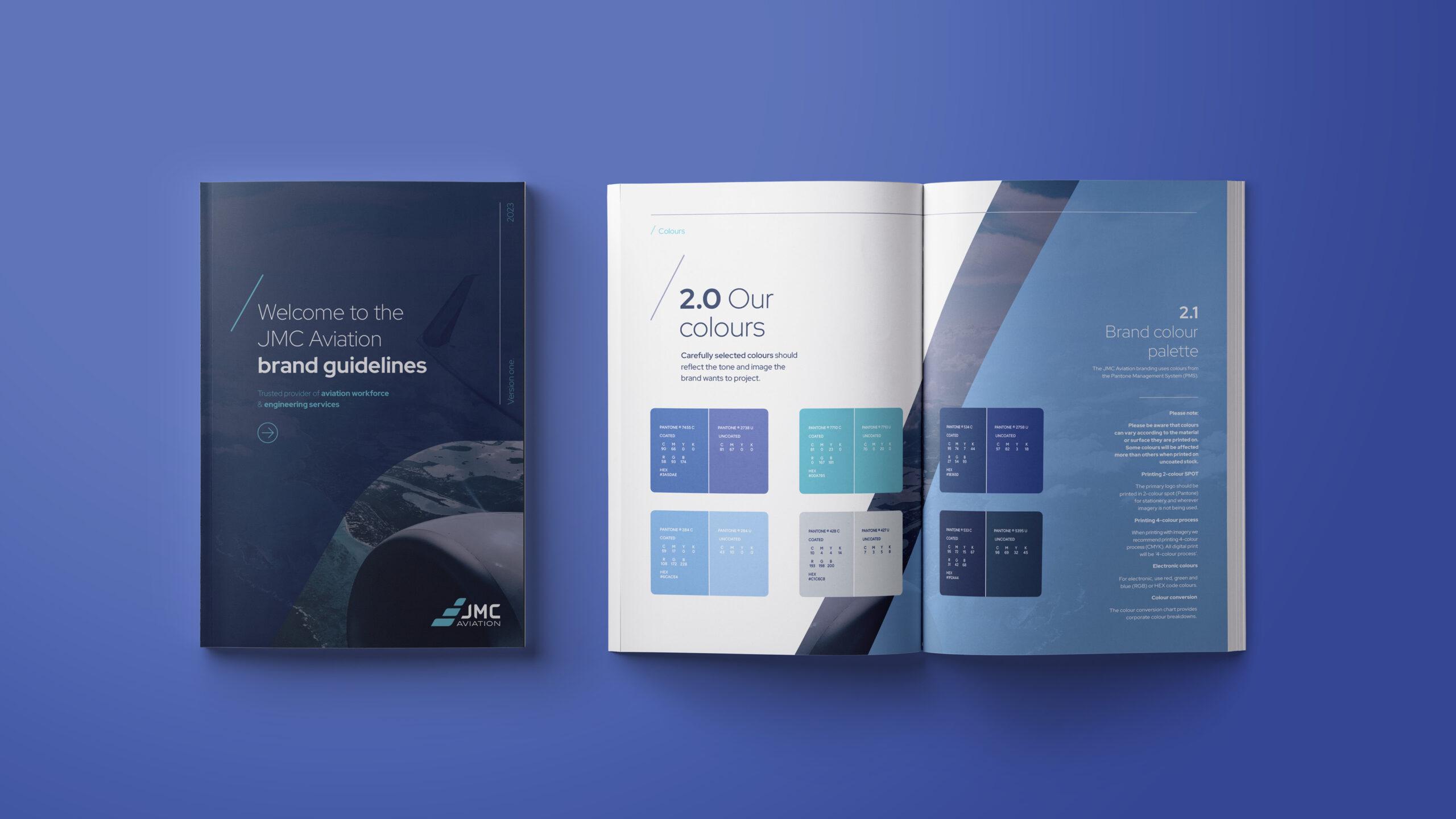 Building the visual consistencies.
Once the new logo was in place, we developed the overall design style to show how the brand would look and feel across multiple touchpoints and collateral, ensuring that there was consistency from the outset.
The brand guidelines then put these rules in place, allowing us to roll out the new brand across lots of different collateral, including stationery, presentations, reports, email signatures, folders, inserts and the new corporate brochure.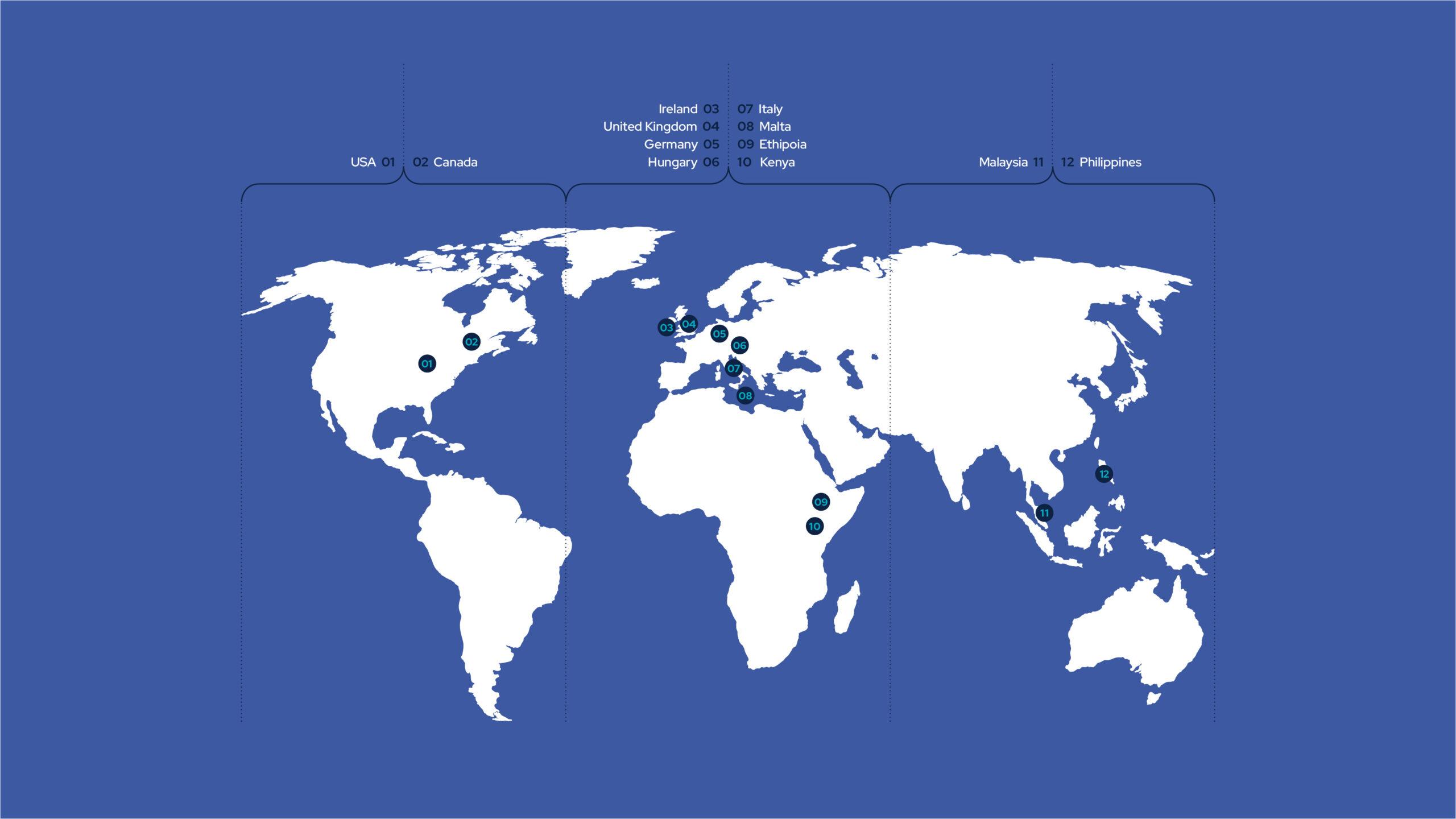 Building a high performing site.
A key piece of design was obviously the website as this would be the window for which all JMC's clients and candidates would discover the new brand. As with all of our websites, we first carried out a scoping session to determine the required structure and functionality, which included FTP and e-learning integrations. The structure of the site was reviewed to ensure the most intuitive user experience and it was important for the design to reflect JMC's global positioning and market leading status.
The new site went live on 5th September with Google stats showing 94% Web Performance and 100% Best Practice, the perfect start point to launch the company into its next chapter.
Testimonial
"For such an important rebrand and creating our new JMC Aviation positioning, it was important to have an agency behind us who we could trust. Chalk & Ward understood our business and the strategy behind what we were looking to achieve. They developed a logo, visual brand, tone of voice, collateral and website which now represents our global status and positions us a leading recruitment and engineering provider within the aviation sector. Our website was built to a high performance standard and we have received extremely positive feedback from our staff and clients – thanks to all the team for all the hard work that has gone into this project and the on-going support we've received, it's very much appreciated."
Natassia Richardson / Marketing Manager / JMC Aviation