Conceptual creative
Logo development
Design
Videography
Social
Goal
Creating an engaging concept to launch a new product via social.
Client: Mr. Porky
A classic British brand, Mr. Porky has been making their popular pork scratchings for over 30 years
We were approached to develop a campaign to promote their new Crispy Strip product. Made with thinly sliced pork shoulder to create a light crispy texture and less fat than normal scratchings.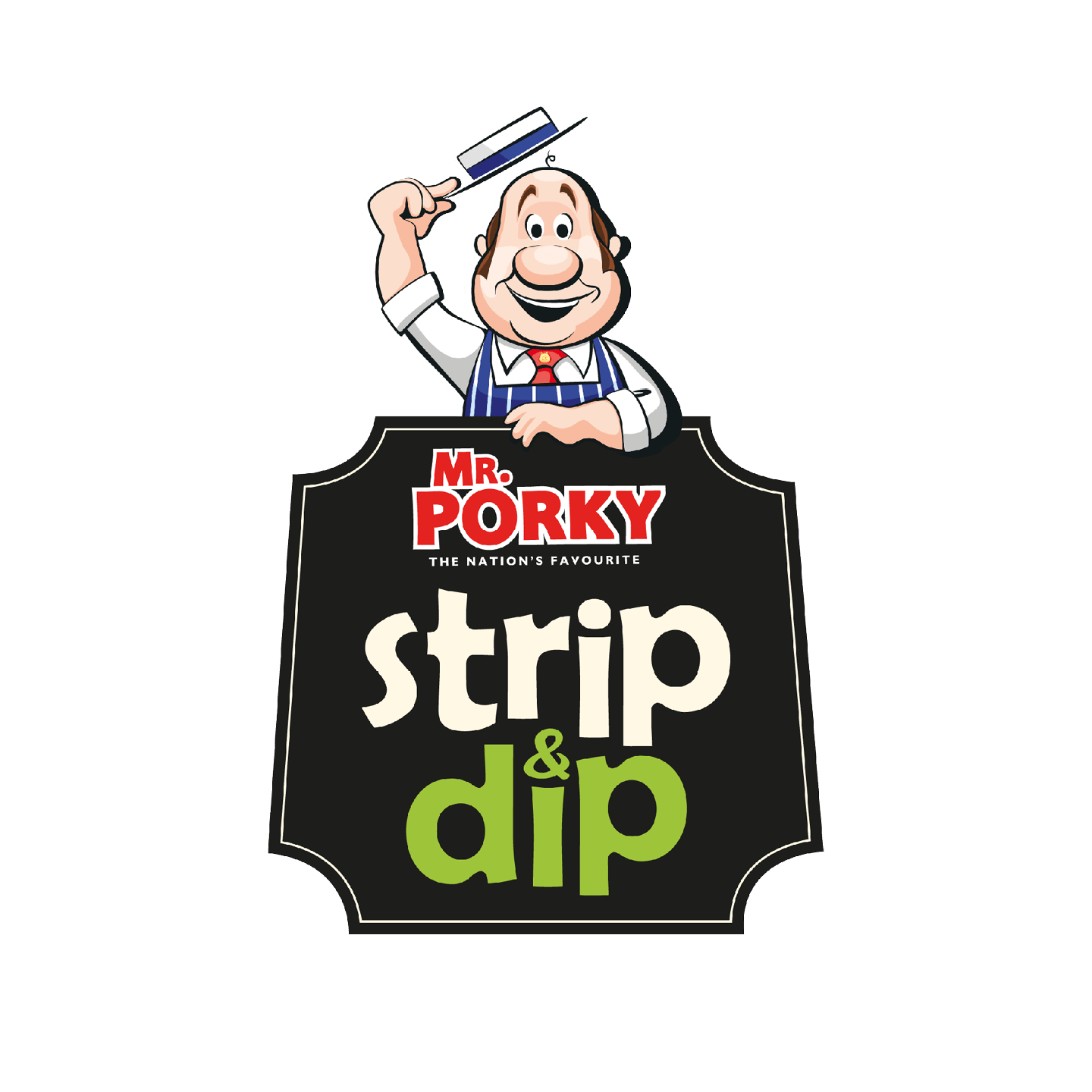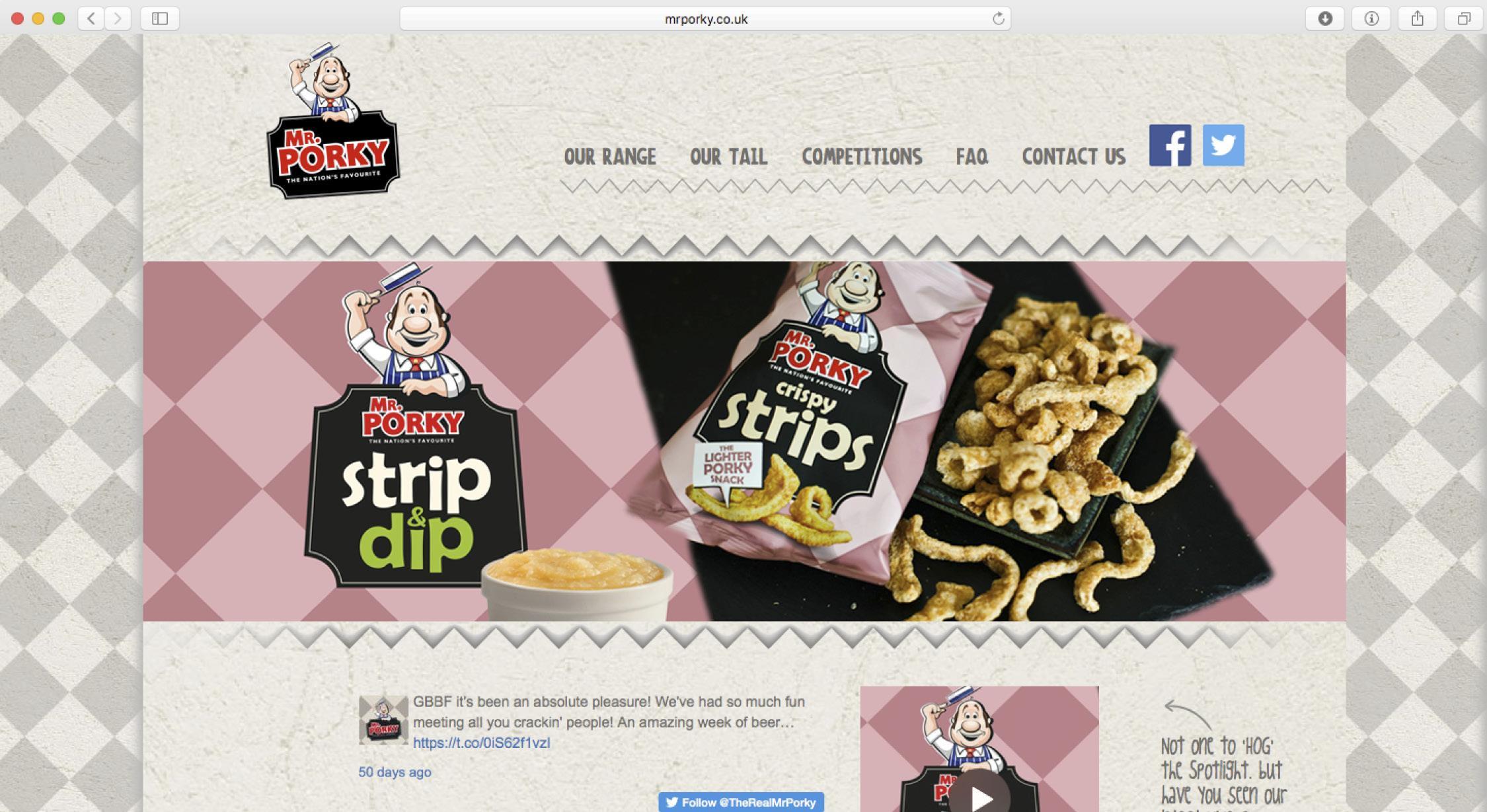 The concept
The unique nature of the Crispy Strip gave us an opportunity to target new customers, who may not have consumed traditional scratchings before.
We developed the concept 'Strip and Dip' – a consumer campaign to develop new ways of tasting the product by combining it with favourite dips and engaging with the public via social media to make their suggestions and share content to win a competition.
We launched the campaign with an Apple dip in October, suitably seasonal for Halloween, followed by Sweet Chilli and Lime for Day of the Dead in November and Cranberry for Christmas. This approach gave the campaign longevity as it allowed Mr Porky to create more content over the year.
We designed the logo to tie in with the packaging which gave us a focal point for the campaign.
Campaign launch
We produced a promotional video to kick-start the tasting trials to show people just what they were missing out on if they didn't sample it for themselves!
We visited a local town and filmed people's tasting reactions. We deliberately demonstrated as broad a demographic as possible to steer away from the stereotypical pork scratchings consumer, so we included an equal mix of genders and ages. We wanted to keep filming as natural as possible so participants were only given limited info before sampling the strips.
We got some great reactions and chose some uplifting, catchy music to accompany the video. For social use, the majority of videos are watched without sound so we included sub-titles and obvious 'thumbs up' graphics to make it clear that the product was well liked by participants.
The video was pushed live on Facebook to launch the campaign and encouraged users to like the page and comment on the video with their favourite dip.
The campaign received the official Mr. Porky thumbs up and Crispy Strips are now stocked as seasonal snacks in several of the multiples.