Marketing strategy
Media planning & buying
TV production
Goal
To position the brand as the number one retailer for the best priced power tools in the market.
Client: Axminster Tools & Machinery
UK leading tools and machinery retailer
Axminster Tools are the UK's leading retailer of professional tools and machinery to the woodworking market. Our advertising campaign created a 50% increase in sales value, find out how we worked with the client to achieve this.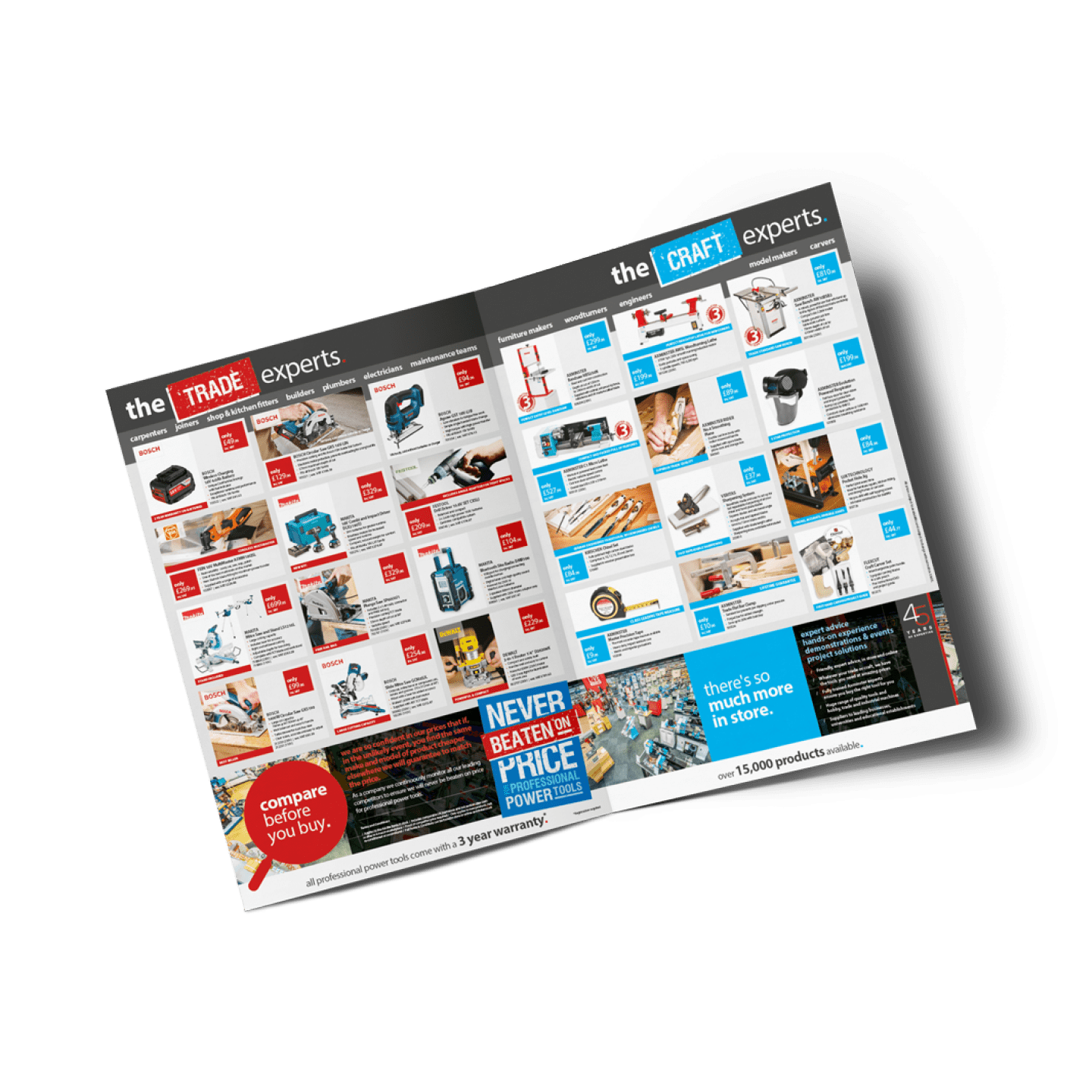 The trade and craft experts
We've been working with Axminster Tools & Machinery for several years. Located in the south west with distribution infrastructures to deliver across the UK, Eire and mainland Europe, Axminster Tools & Machinery has established itself as a market leader in the mail order tools and machinery industry. They offer a friendly and personal service to thousands of customers ranging from trade professionals and businesses to amateur DIY and hobby enthusiasts.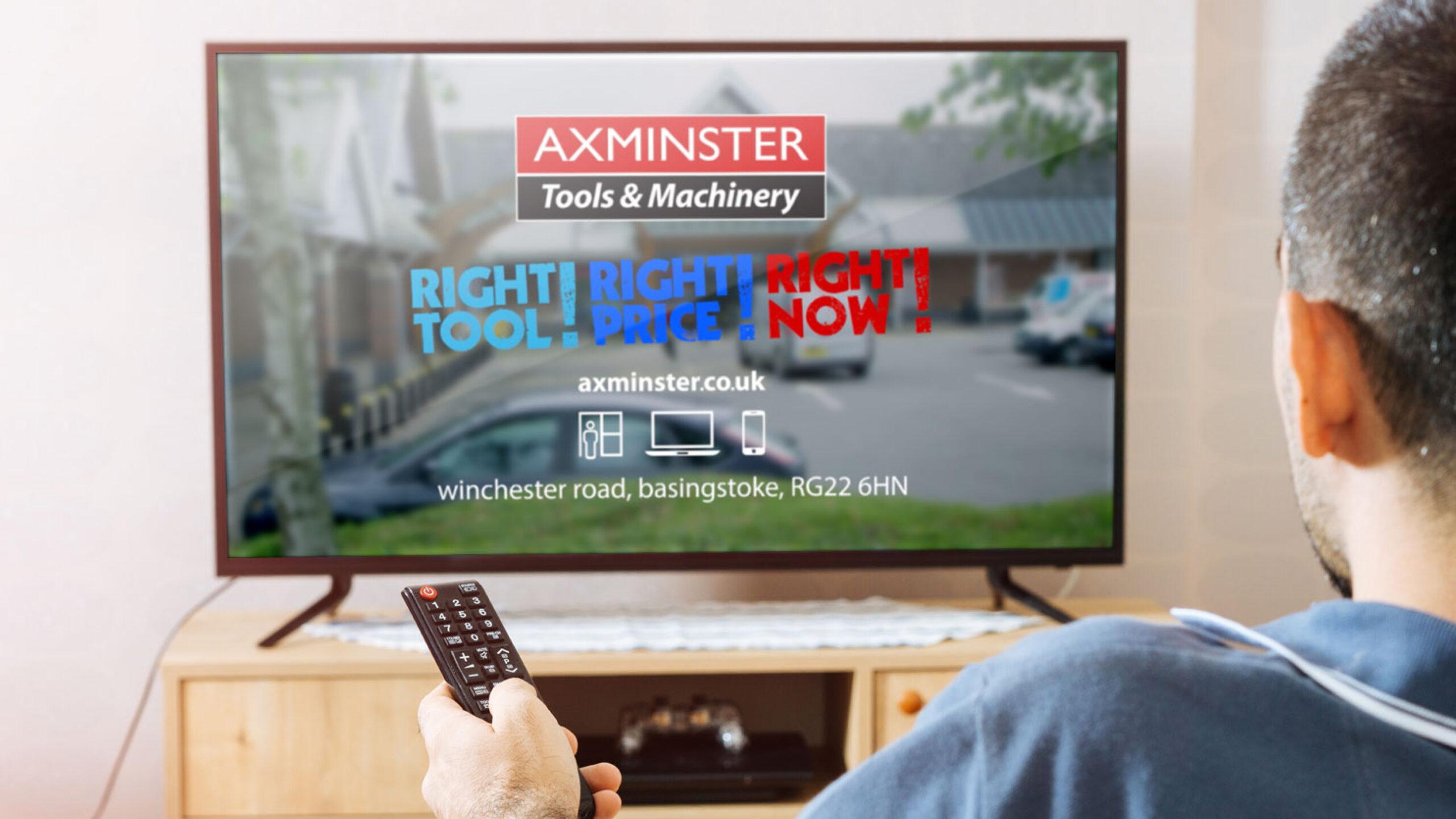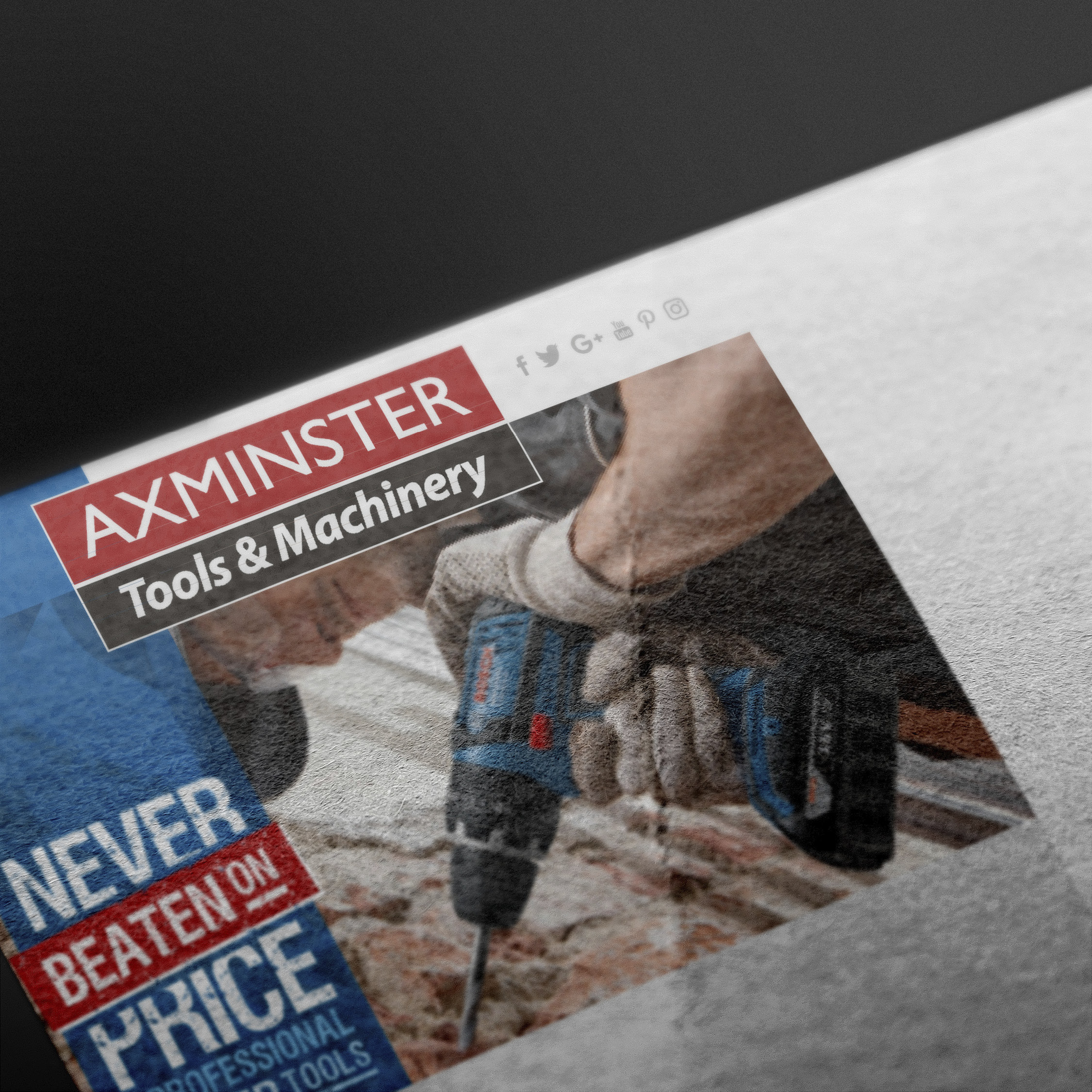 Effective Creative Campaign Messaging
As in the case with every single retailer in the UK, the pressure to attract new customers and engage with existing is an ongoing challenge in these current retail trading conditions. Our most recent project with the client saw us tasked with a brief to develop a campaign to reach a new trade audience to specifically drive footfall to 8 of their retail stores. Our proposition to get them in-store was through the message, "Never Beaten on Price for Professional Power Tools". A highly compelling sales message with strong substantiation to prove the client is the cheapest in the UK. However, if the right communications fail to reach the right customer, then the strength of that message is almost irrelevant.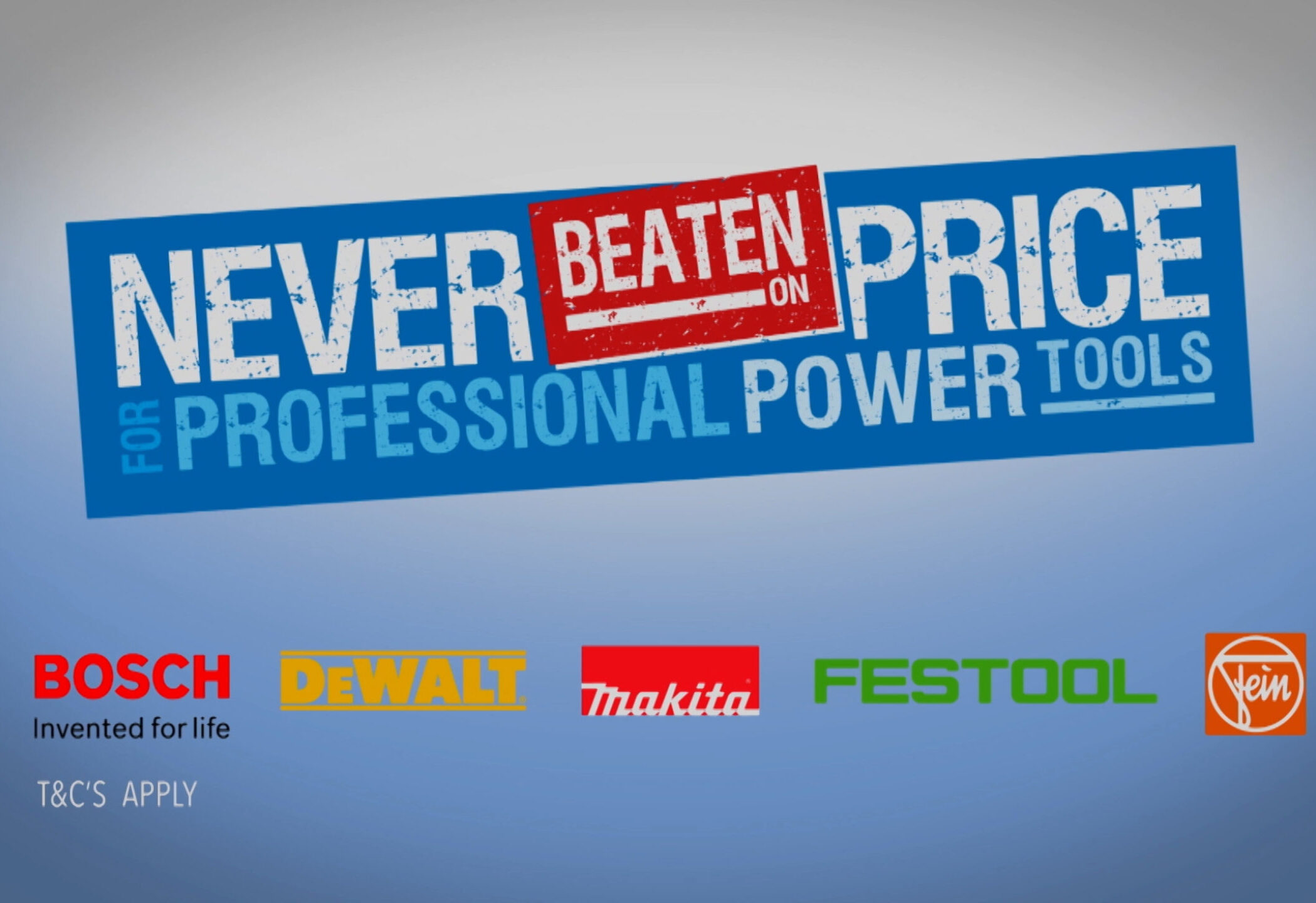 Profiling and localised targeting
Prior to any media booking we undertook a significant profiling exercise on their existing customer database. Working with geo-located product specific sales data we developed a customer hierarchy, based on spend and frequency of visit. Once we had defined the customer database we then applied Mosaic profiling so we could clearly see the types of customer and the potential to spend in their local Axminster Power Tools & Machinery store. This gave us clear insight on the customer demographics for each store, allowing us to plan a highly effective media campaign based on their bespoke localised target audience.
Achieving measurement through awareness media
Reaching new audiences through awareness can be an expensive exercise, particularly when using broadcast media. However, through our close partnership with Sky TV we knew of a way we could utilise broadcast whilst keeping wastage to an absolute minimum. The technology behind Sky AdSmart allowed us to reach local, niche audiences with a targeted message shown only when the TA were viewing their favourite programs.
We supported broadcast media with traditional door drop. Some may consider door drop to be a dumbed down medium which goes out to the masses, however, with careful and considered planning this is very far from the truth. As with TV planning, we applied the same metrics to distribution. Therefore, only hitting households which we knew were relevant, within a pre-defined drivetime and highly indexed against our target audience.
Specific door drop distribution schedules were developed bespoke for each store location and layered together with the TV schedules to create a highly targeted media campaign through what is perceived as mass-market awareness media.
The geo-flex planning applied to both the TV and door drop schedules was highly intricate and took time and budget to plan, however, behind the hard work comes campaign success – the results speak for themselves!
Testimonial
"With Chalk & Ward's invaluable insight and experience we have re-focussed our retail business, clarified our customer base and our brand offering and, crucially, driven sales"
Katina Styles / Business Owner / Axminster Power Tools