Marketing strategy
Marketing & communications planning
Media planning & buying
Brand guidelines
Creative and print
Goal
To grab the attention of the UK's grocery buyers to secure listings in all major supermarkets.
Client: Café Royal
Café Royal are an international coffee brand from Swiss giant Delica AG
A market leader across Europe, Asia and Australia.
In 2016, Café Royal turned their attention to the UK market and approached Chalk & Ward to help launch the brand, with the goal of establishing themselves in the highly competitive FMCG market.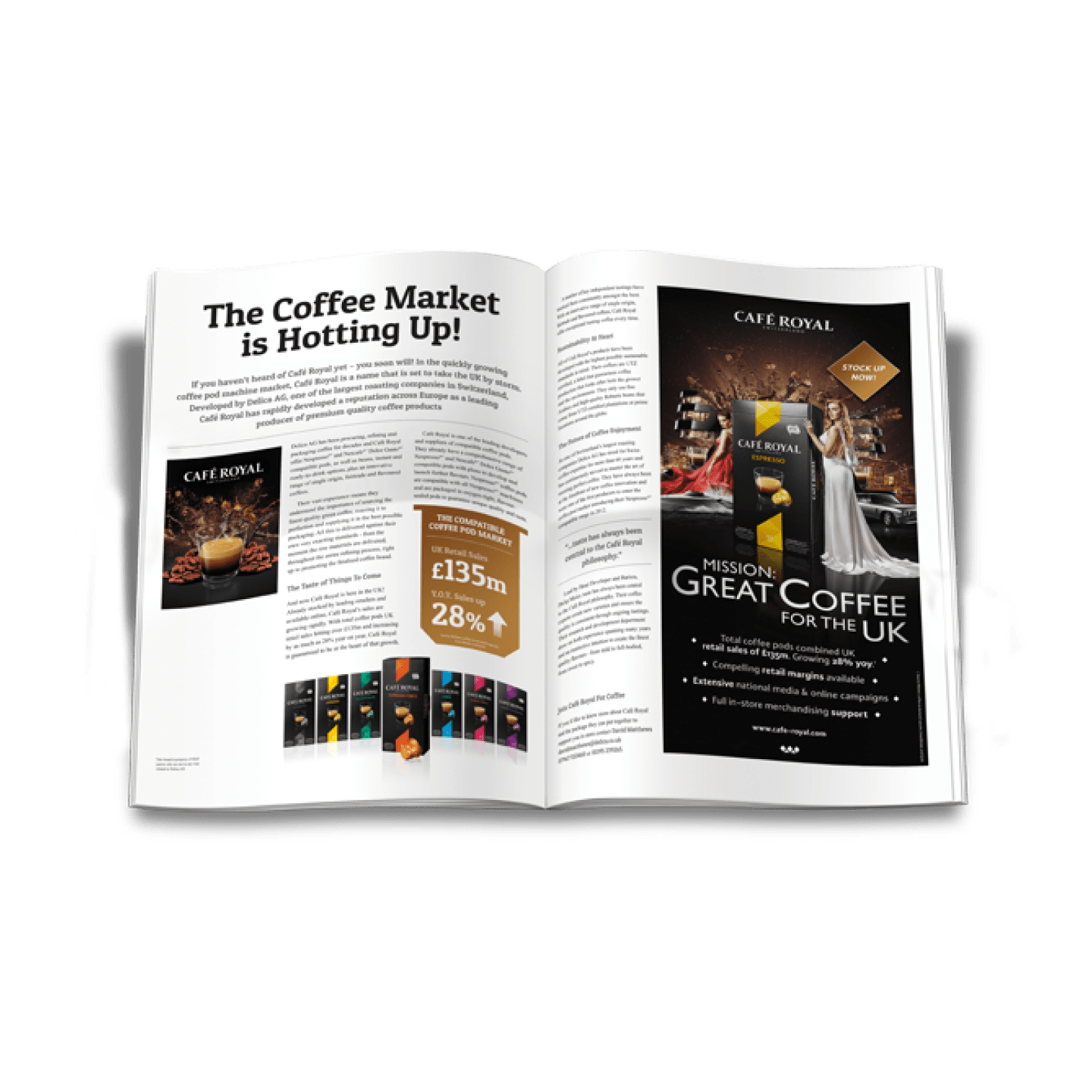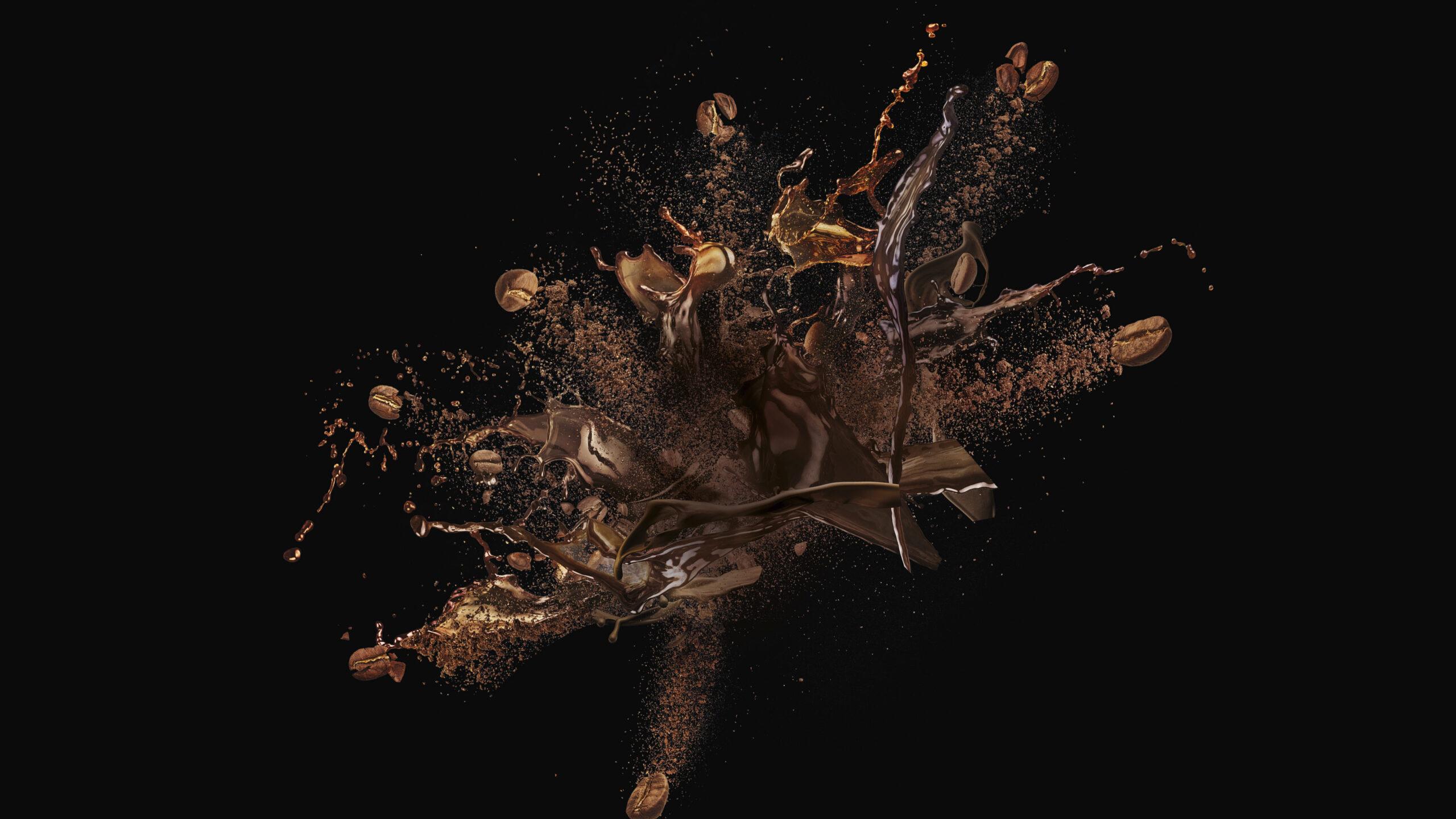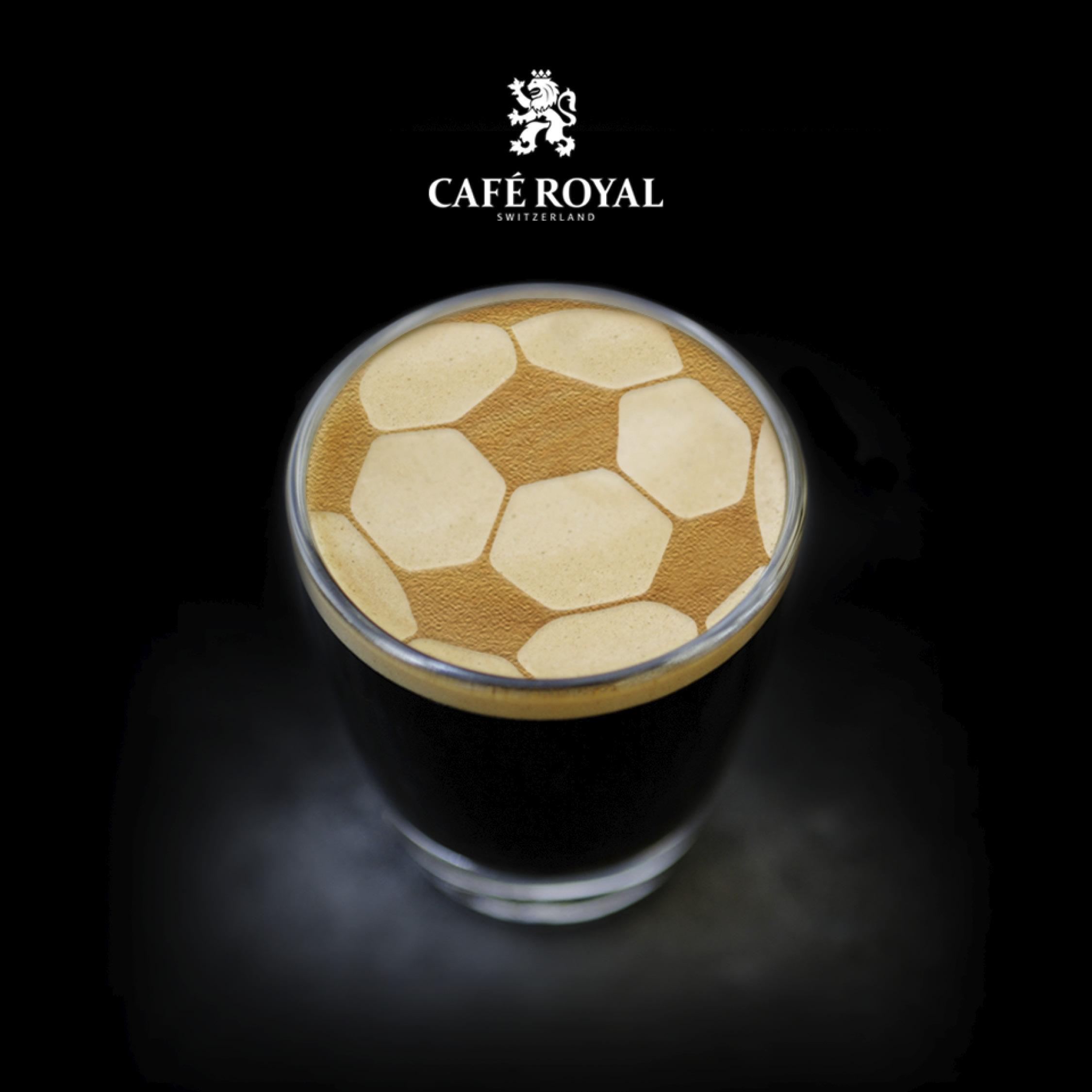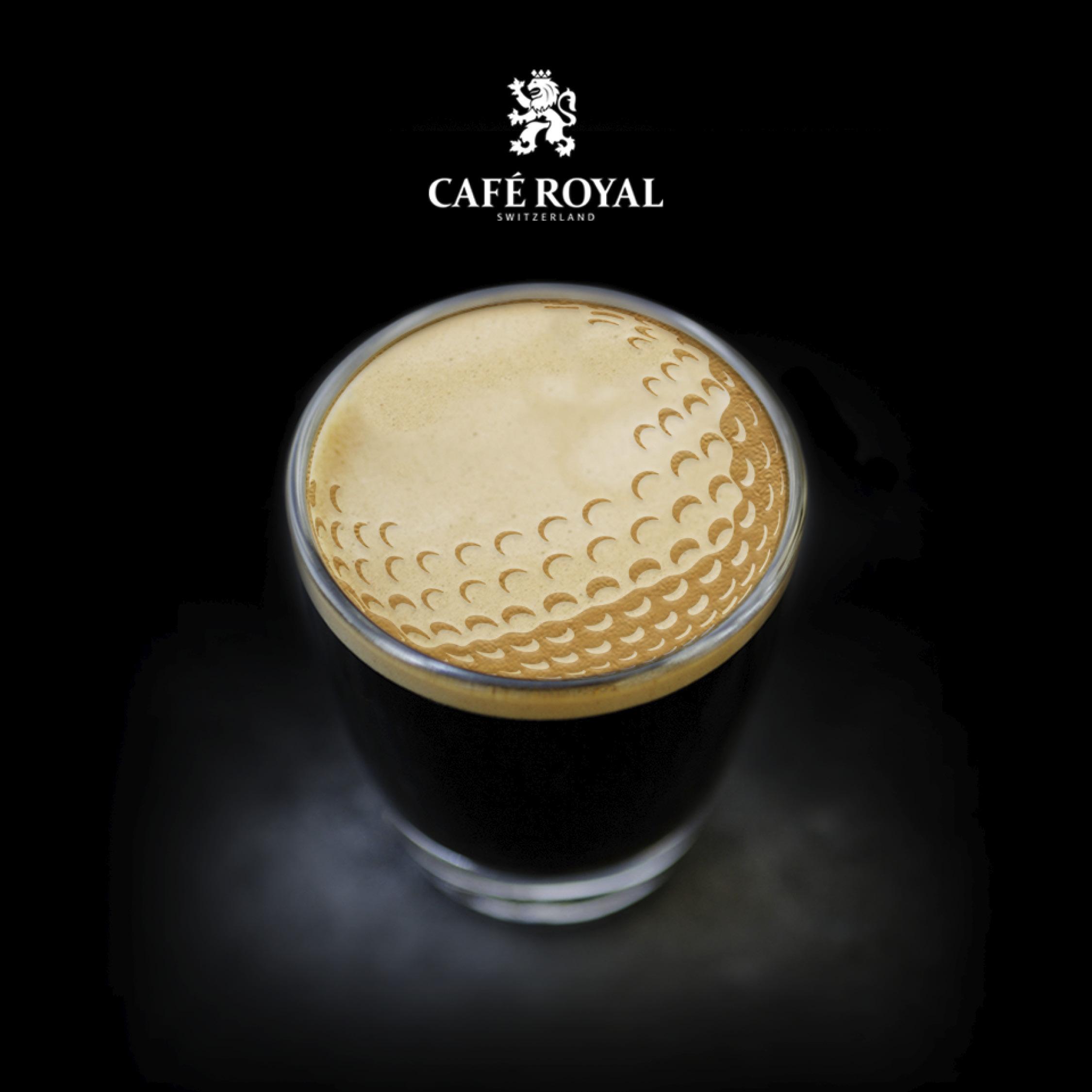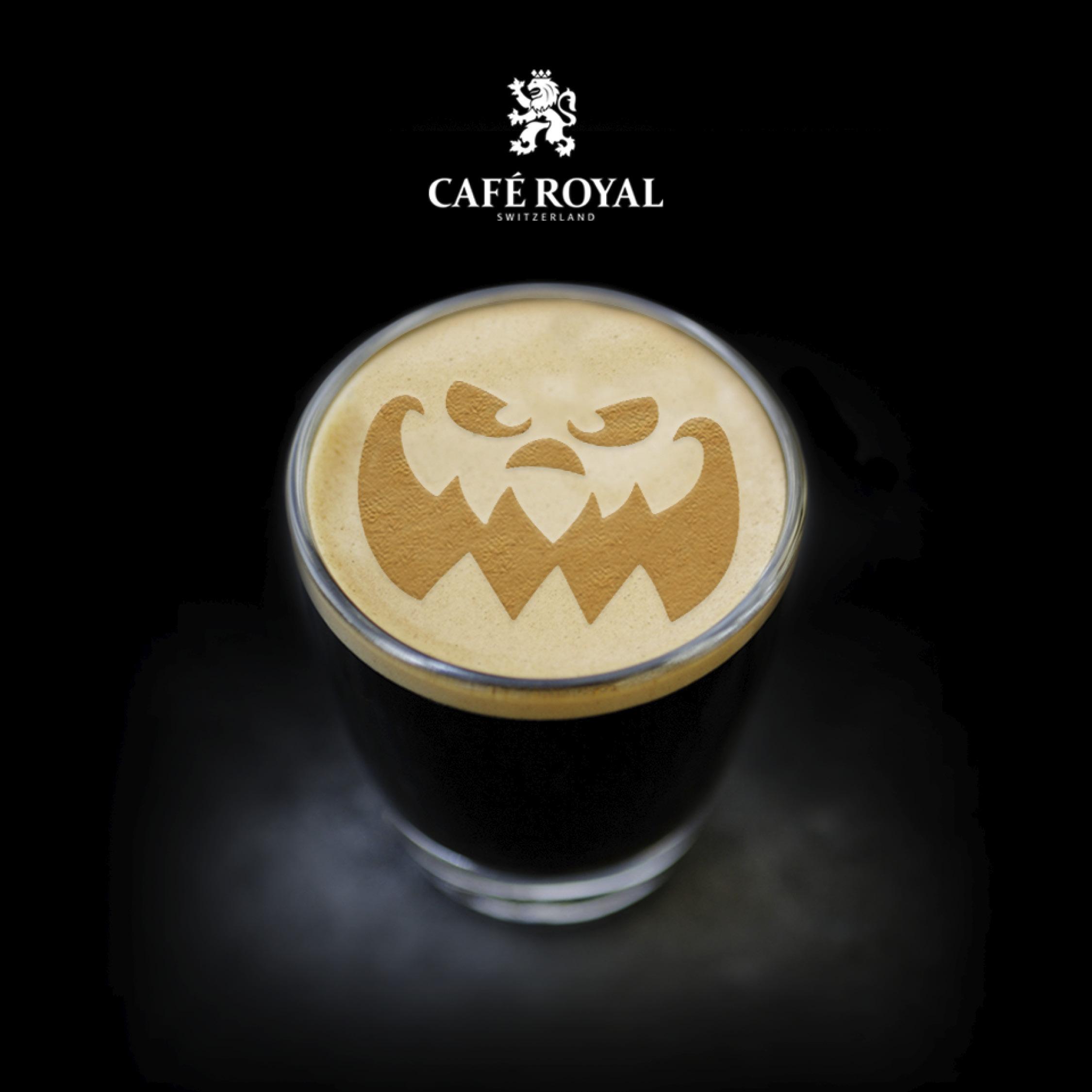 Breaking into the FMCG marketplace
When Delica AG first approached us, they initially wanted to lead on TV advertising to generate brand awareness, as they had in other European countries. One of the very first conversations we had with them was to challenge this strategy, advising that all of this brand exposure was worthless if consumers could only buy the products through a direct online portal, rather than through listings in the supermarkets that dominate the FMCG marketplace.
Building brand awareness with the right people
Supermarket category buyers are notoriously difficult to engage with and in a highly competitive marketplace with zero brand awareness we had to devise a strategy that would build momentum with the trade audience before we could focus our efforts on engaging with the UK consumer.
We developed a two-part strategy, which centred around building brand awareness with the right people. Firstly, targeting the trade audience with The Grocer partnerships to help secure negotiations with a view to listing Café Royal on supermarket shelves. And then focusing on the consumer audience with a dedicated UK social media strategy with targeted communications and messaging alongside in-store activity and consumer advertising.
Sponsorship that actually gets noticed
The Grocer very rarely partner with FMCG sponsors but we were able to negotiate an exclusive deal to sponsor the prestigious Gold Awards 2016 at The Guildhall in London, where the most influential, senior decision makers from the UK multiples would all be under the same roof.
We developed an integrated tease campaign two weeks prior to the awards, with a significant multimedia presence at the awards, where we had even negotiated to have Café Royal coffee served to VIPs and guests during dinner – something completely unprecedented that made people take notice!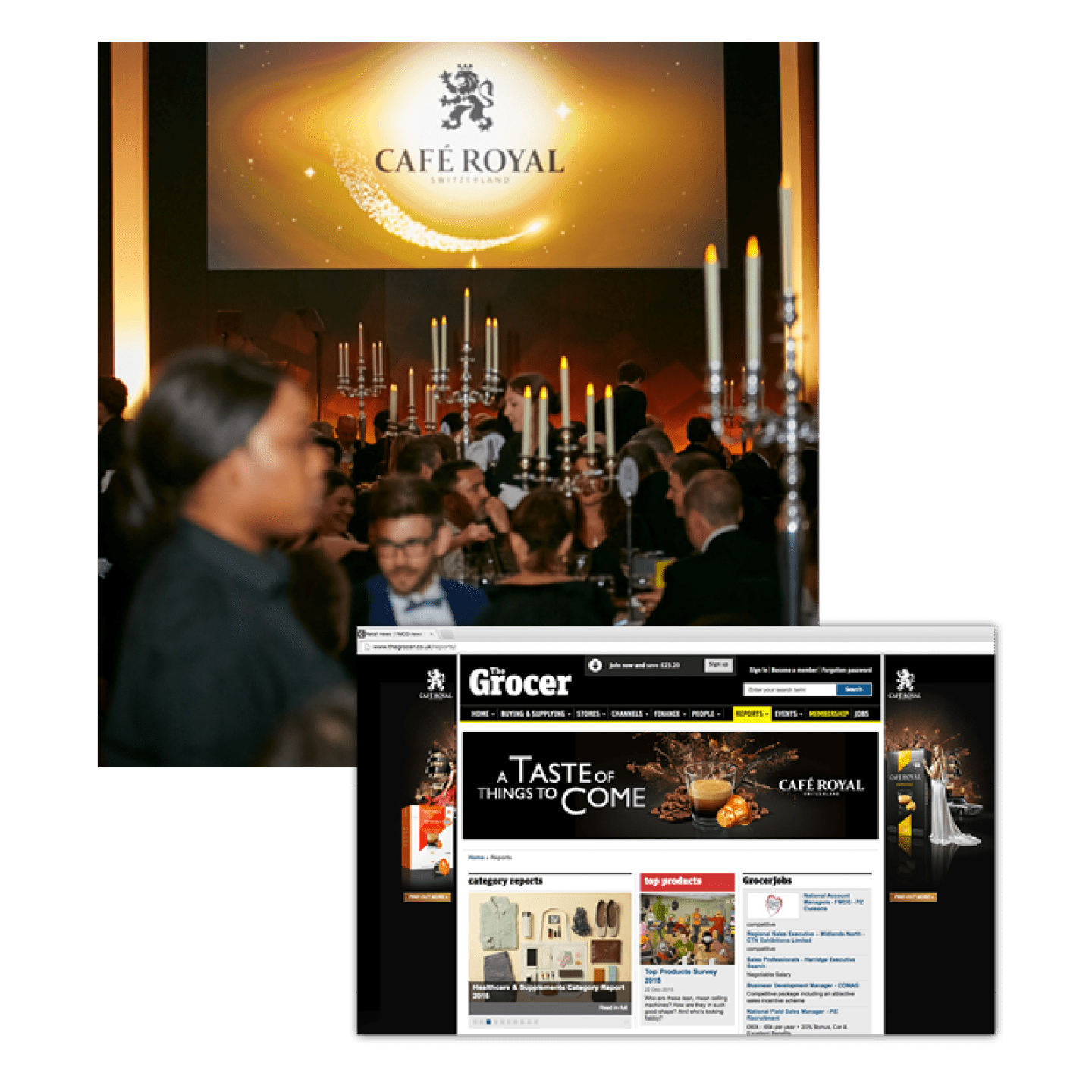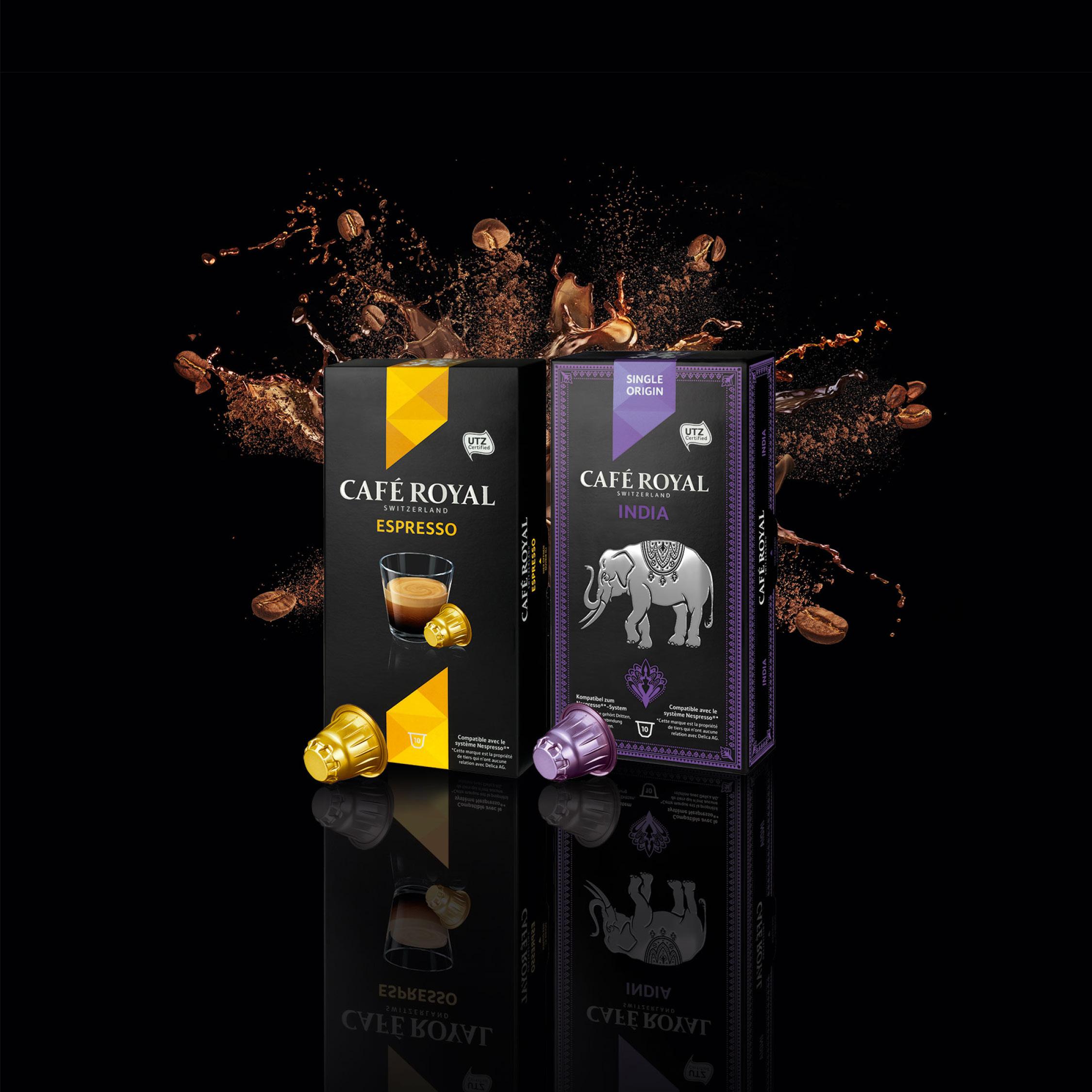 Opening the door to UK multiples
We followed this up with a multi-channel ad campaign congratulating the winners, with additional editorial and feature inserts in targeted trade publications such as Forecourt Trader.
It was a high impact campaign, creating instant brand awareness and generating strong leads with buyers who Delica AG could engage with to secure listings.
Creating a new player in the FMCG market
The initial focus in 2016 was very much to target B2B audiences, with consumer advertising taking place in 2017 once those influential listings were secured. It was the right decision to leverage the most out of their advertising spend and increase opportunities to convert customers.
The FMCG marketplace is incredibly competitive, so to make such a big impression and establish a new force in that market in such a short space of time was an enormous success for Delica AG and Café Royal.
say hello
services