Marketing Consultancy
Brand strategy
Retail marketing
Goal
Partnering the UK's largest rural retailer to drive business growth from £50m to £460m
Client: Mole Valley Farmers
A trusted partnership that stands the test of time
20 years ago, we were enlisted by Mole Valley Farmers, to help the business brand a new flagship store in South Molton, Devon. Today, we are their trusted marketing partner, sitting at board level and playing a part in a journey that has seen the business grow from a turnover of £50 million to £460 million, becoming the UK's largest agricultural supplier and rural retailer in the process.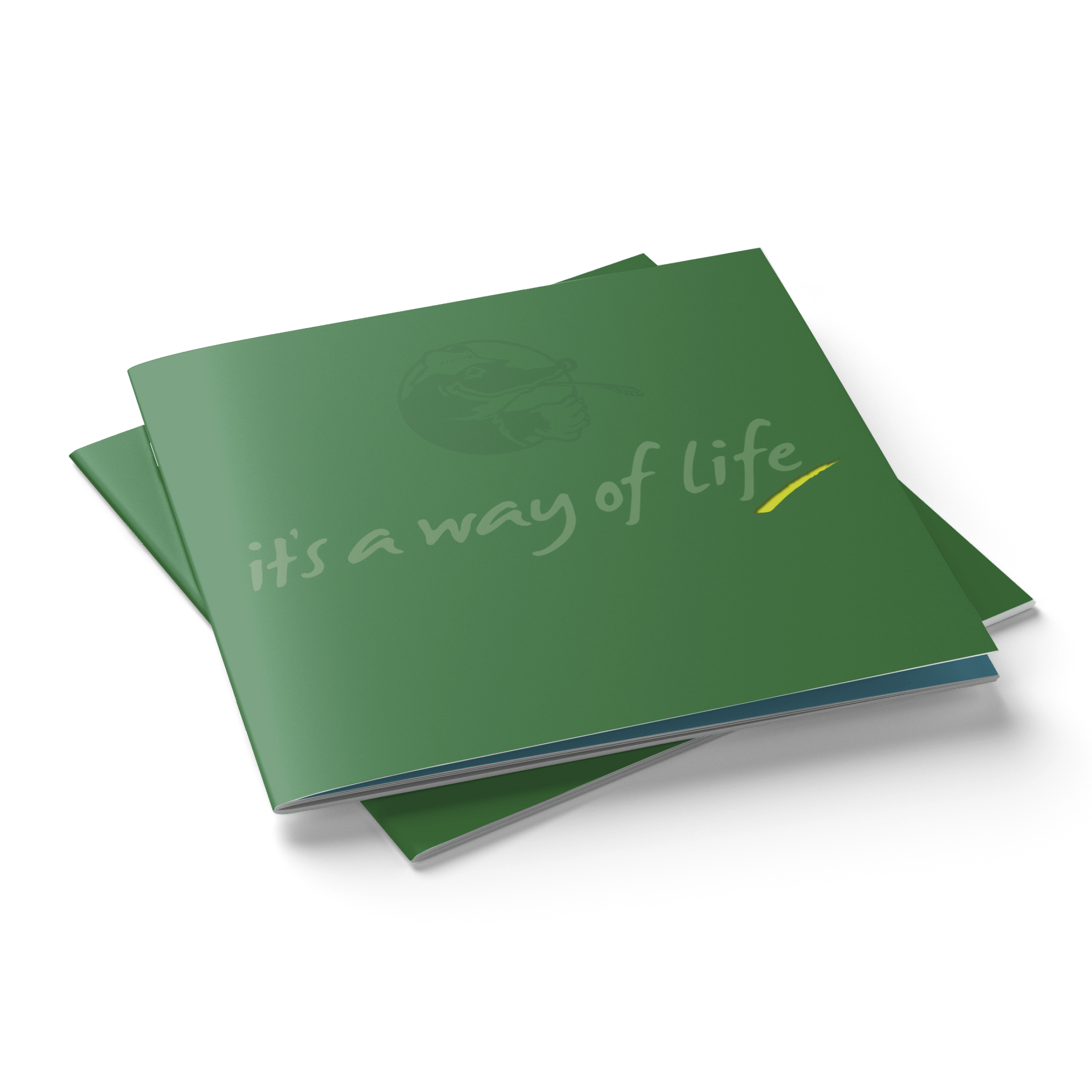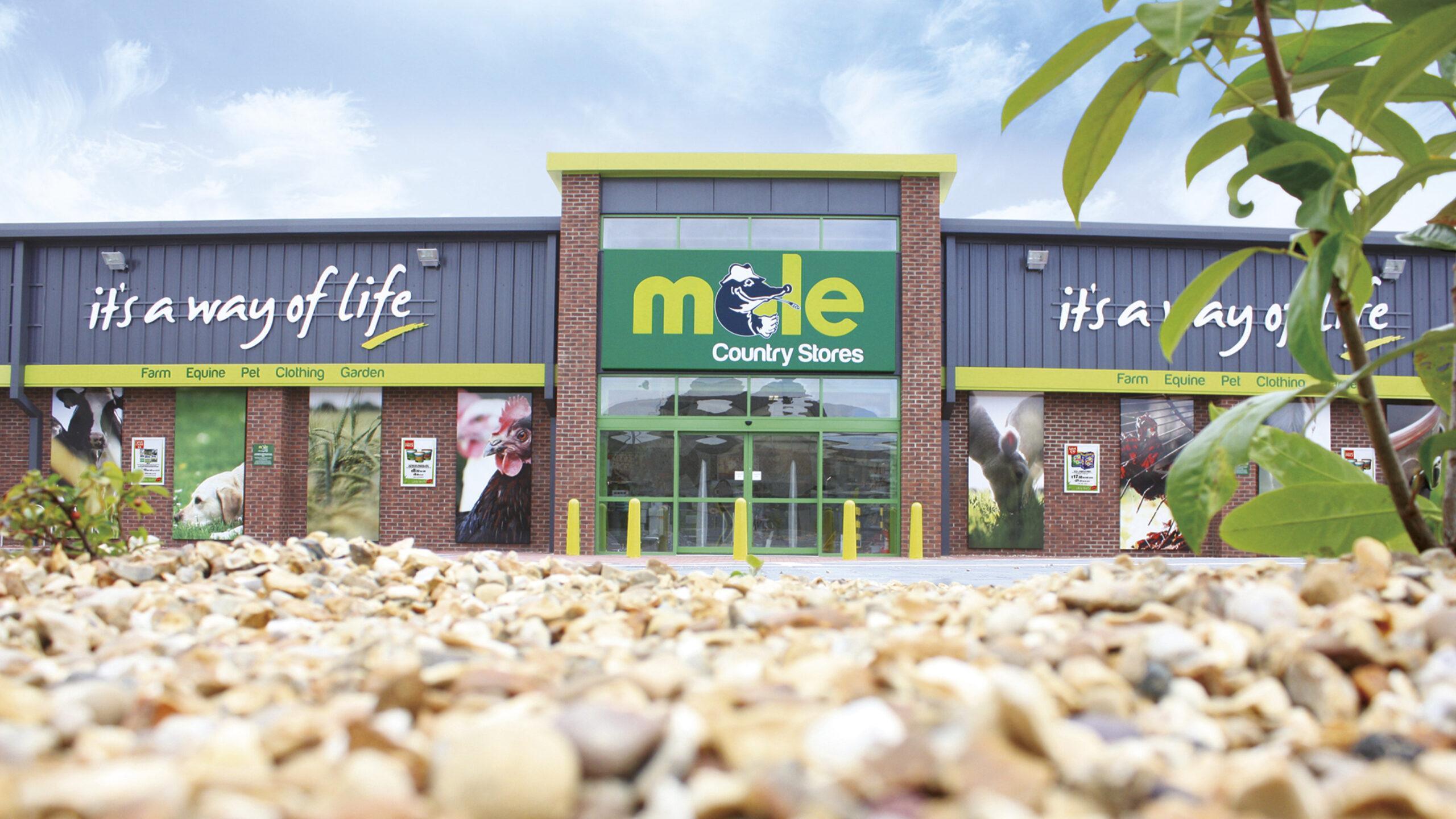 Our relationship grew over more than a decade of marketing consultancy and innovation. We began our role as a typical design agency which has since transformed into a strategic partnership where we provide input on how to grow the business. Our focus far exceeds marketing, and supports the business in moving the brand forward and innovating their entire retail and customer experience.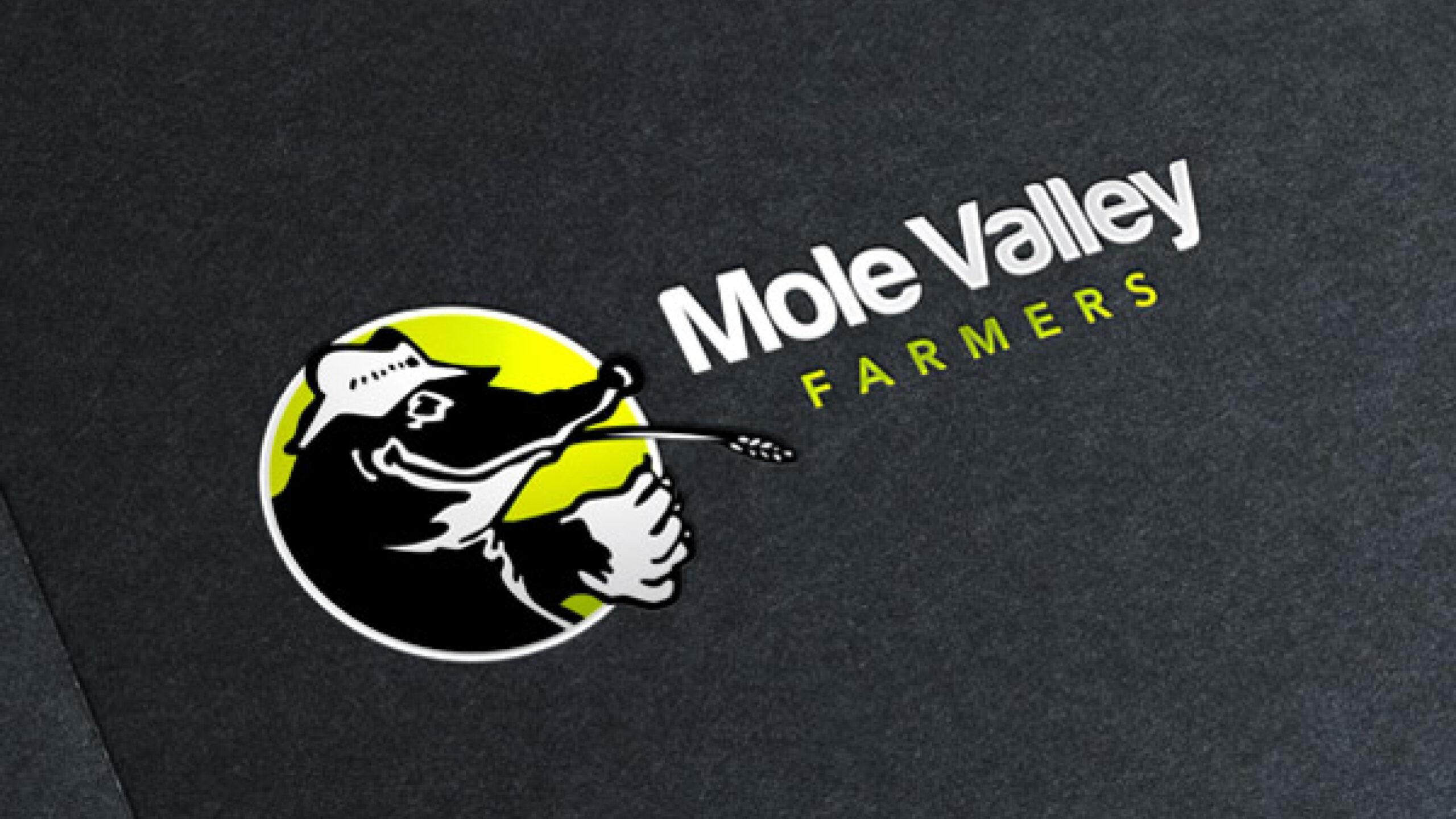 20 years of marketing consultancy and strategy
Over the course of our 20-year partnership, we've supported a number of expansive marketing and branding projects. Perhaps one of the most significant was the rebrand of their entire retail arm of the business.
Rebranding a national retail chain
Mole Valley Farmers acquired SCATS Countrystores, a chain of 18 retailers based in the south and south east of England, with over 60 years of heritage. This significantly expanded Mole Valley Farmer's retail portfolio.
We were tasked to plan the creation, strategy and roll out of a national retail brand, 'Mole Country Stores'.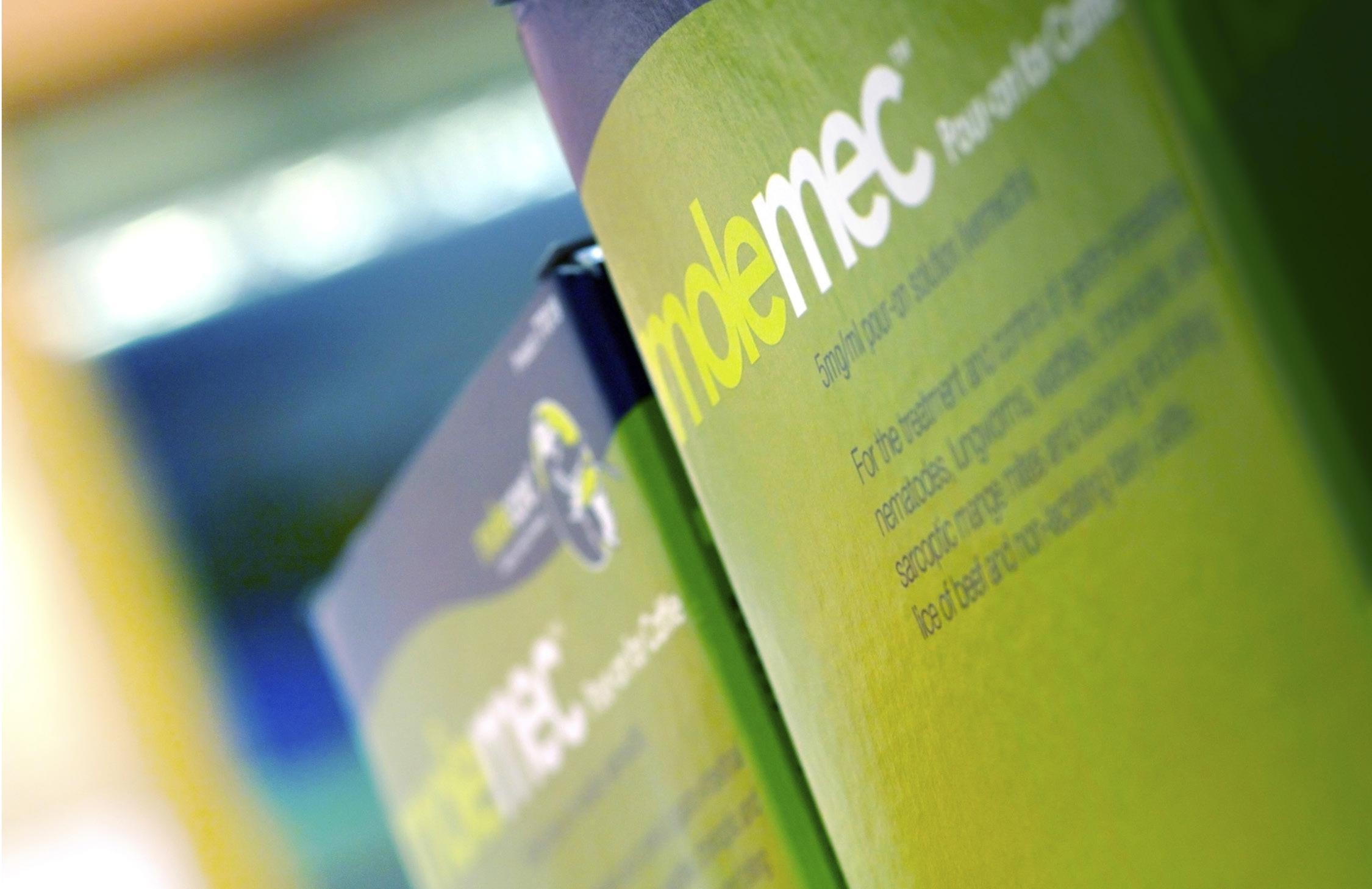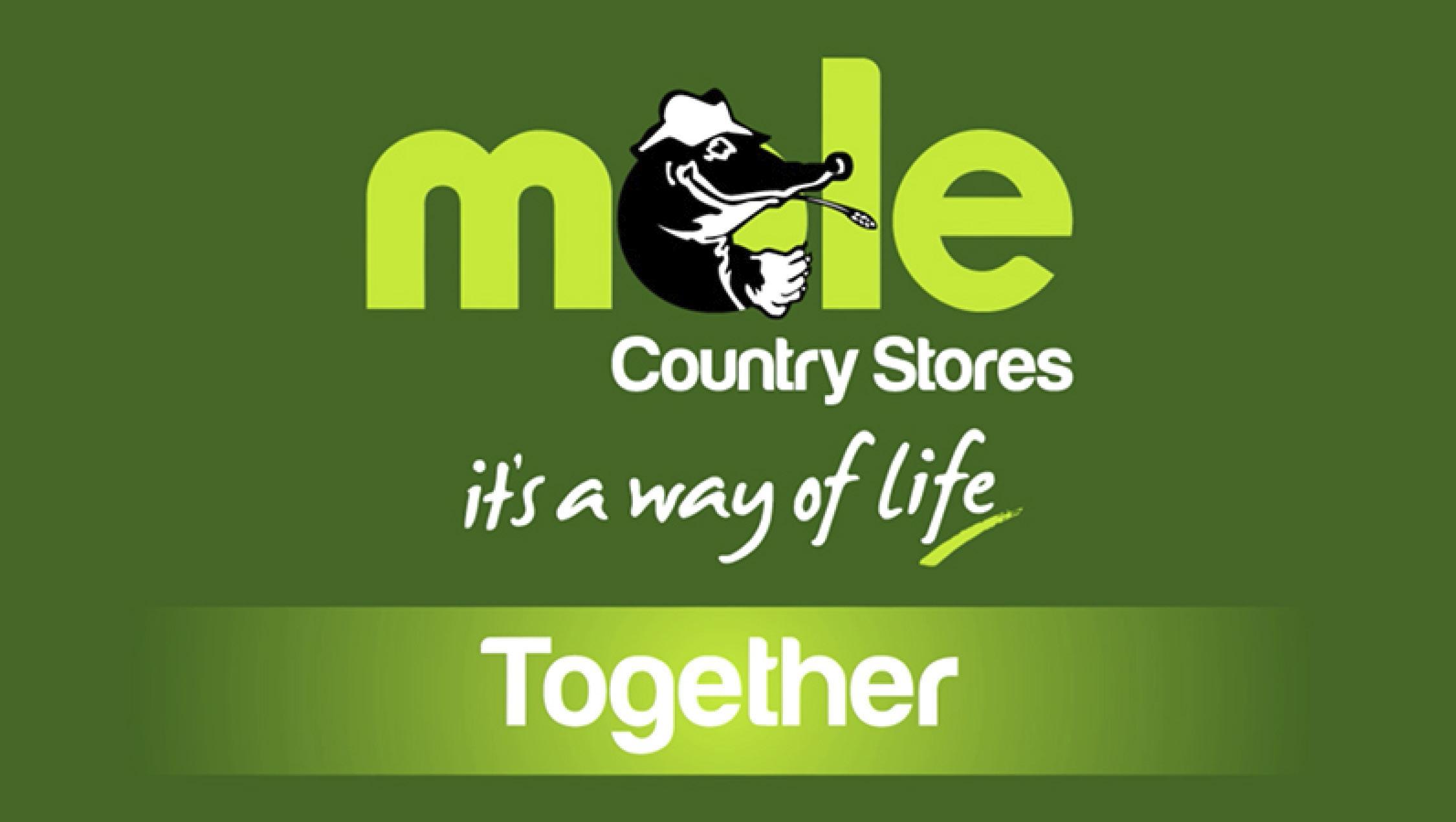 Brand strategy & implementation
This was an immersive branding project, where we advised on the brand strategy, the name, the identity, the design, the brand implementation, the internal communications, the launch and the ongoing consumer marketing strategy.
No stone was left unturned in reinvigorating a struggling brand and transforming it into a national retail chain that put Mole Valley Farmers firmly at the forefront of the rural retail market.
Outsourced marketing department
We learnt the business inside out!
During our relationship, we've also been utilised as an outsourced marketing department, implementing the marketing strategy at all levels.
This included typical marketing and branding activity, such as merchandising, signage and point of sale materials, but also extended to more strategic work, including category and own-label development, detailed customer profiling, market research, membership programs, and extensive targeting and segmentation.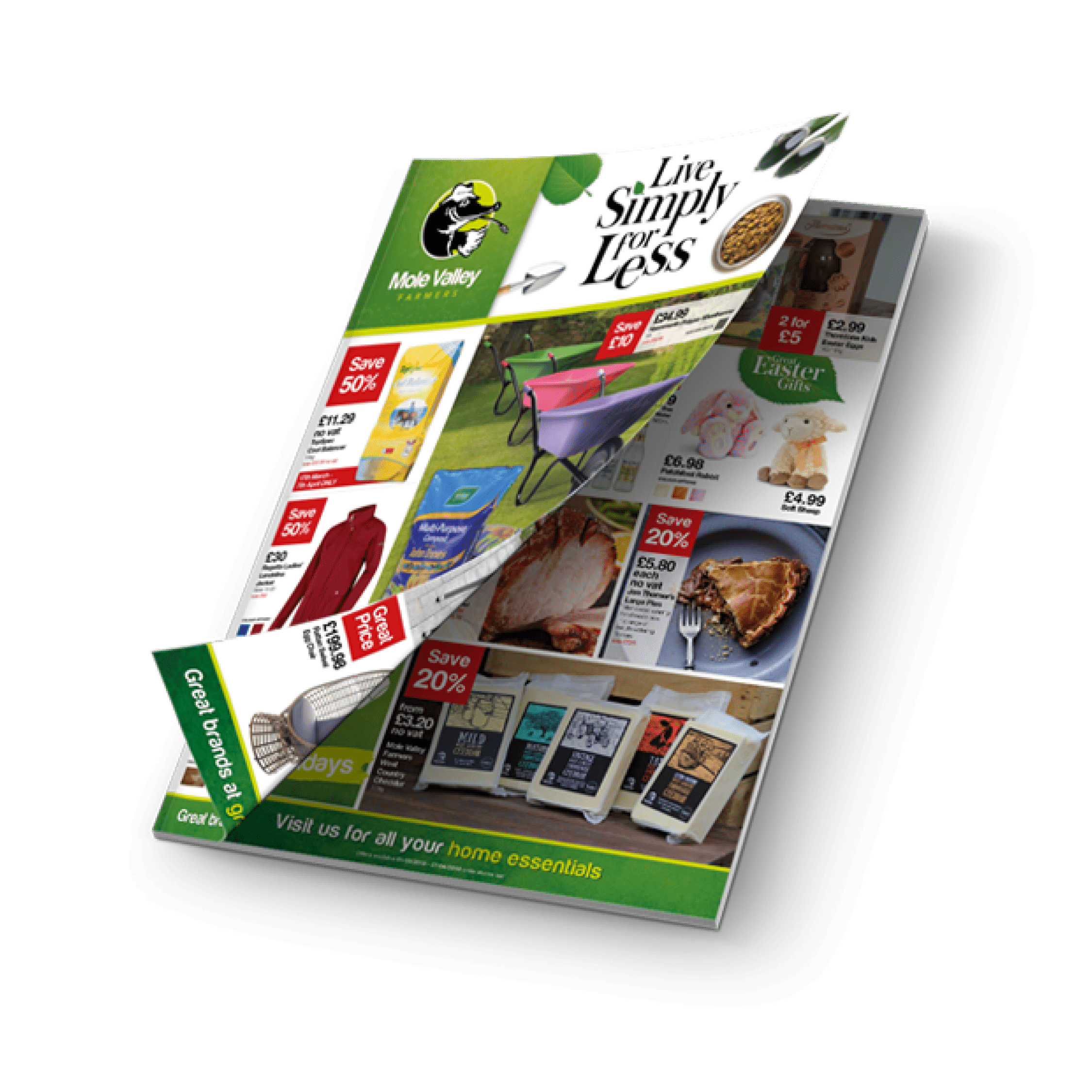 A closer relationship than ever before
It's difficult to summarise a 20-year partnership with a client in one case study. We've worked on so many different projects together and it's a relationship which is constantly evolving and adapting to the needs of the business. To this day, we still add an incredible amount of value through our strategic input, working closer than ever to drive business growth for this much respected client.
say hello
services
Testimonial
"Chalk & Ward have been instrumental in helping us develop our brand and grow our business, challenging us strategically at board level whilst also providing invaluable support with marketing implementation."
Andrew Jackson / CEO (2000-2020) / Mole Valley Farmers